Singles Clwb #11
Various Artists – Autonomous Africa Vol 2 EP (Autonomous Africa)
Autonomous Africa is a project set up by JD Twitch (one half of the Glasgow legends Optimo) to release one 12 per year, the proceeds of which go towards supporting charities in Africa. The aim being to make (a very small) contribution towards helping this historically troubled continent pull itself out of dependency which has largely been created by outside interference. Last year the proceeds went to support Mdecins Sans Frontires but this year the cash will go to the Mtandika Mission in Tanzinia which was run by contributing artist Midlands mamma and papa when he grew up there.
But is it any good?
Yep.
The EP consists of 4 tracks, two by JD Twitch and also contributions from Auntie Flo and the afore-mentioned Midland. As youd expect, the tracks draw on the rich musical pallet that is Africa but each taking things in their own direction. Midlands Checkbob is a chugger that blends twisted percussion, distant chanting and a discreet but inescapable bass. Auntie Flos contribution is a collision of slightly hectic, afro-beat rhythms and a serene hook line that seems to be made up of a sample of an African string instrument but Im probably completely wrong. The man JDs pair are quite different from each other; Olaiya is a rough affair, with clattering drums and a decidedly impolite b-line while Juju takes things hypnotic and percussive.
Out 21st August wax and download
Various Artists Fachwerk 30 (Fachwerk)
Berlin techno imprint bring up their 30th release with a collaborative EP from label boss Mike Dehnert, Roman Lindau and Sascha Rydell. They contribute a track each plus theres one free-for-all love in with all of them all over it.
The result is 4 tracks of rough sounding, texture heavy techno that comes highly recommended. At the top of the pile for me is Mr Dehnerts offering, which is one of those straight up tracks with one fucked up noise repeated for the duration, warping it a little more every repeat.
Flat out.
Out 19th August only on wax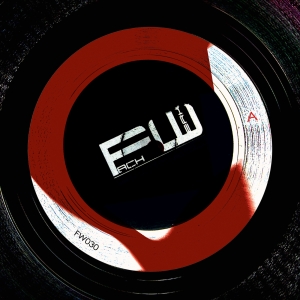 The Black Madonna Lady of Sorrows EP (Argot)
Well something to lighten the mood after that Fachwerk offering. The Black Madonna has been plugging away over in Chi town and her rise seems to be finally gathering pace. Shes put together a string of releases and remixes, landed herself a residency at the legendary Smart Bar in Chicago and now her latest offering on (relatively) new label Argot touches down. Its a two tracker of warm, synth-disco inspired house music. Both offerings kick off with melodramatic strings, both tracks have that sequenced synth-pop bass, both tracks will slay a dancefloor if handled with care. A Jealous Heart Never Rests has the more bounce to it, We Can Never Be Apart the more drama.
Out now on wax