Channeling a Spirit: CC:DISCO! In Conversation
A wave of Australian producers, musicians and disc jockeys have begun to take hold of Europe. No, don't worry, this isn't some sort of horrendous far right piece on immigration, far from it – even if the current political climate might leave you with such assumptions. They have brought a new lease of life to the midst of the dance and electronic music community, channeling varied sounds and helping to pioneer a new era of creativity and inspiration. Roza Terenzi, Max Abysmal, Sleep D, Tornado Wallace, Francis Inferno Orchestra and many, many more have helped to capture the sound of a sun kissed coast far, far away. They have pioneered such musicality on an international scale and have left Europe dancing… but this is only just the beginning.
CC:DISCO! is a disc jockey from a town which you might describe as being "out in the sticks". Growing up she was first introduced to the concept via radio, upon which she began broadcasting at the young age of fifteen. To this day it is regarded as her first love, despite now being in the revered position of an international touring dj. Times have changed, but the fundamental education it provided her with remains the be all and end all.
"When I first started in radio I was playing rock, indie and punk on my shows back in the day. This was my first introduction – at the age of fifteen. On my old shows I used to talk a lot, you can't pre record on PBS, you had so many people calling up, texting in and it was such an engaging station. You have to talk and you have to be on it – there was a lot of banter and you had to talk about the music."
This larger than life approach to radio presentation is something which has been channeled through Courtney's career thus far, her shows in the present reflect a passionate love for music and for the intimate experience of the individual listener.
Over the past few years there has been a whole host of new online radio stations to emerge, each helping to push musical culture forward in their own unique ways. However, in all honesty it is the heart and soul of the individual and the microphone into which they speak that draws the listener back each and every time.
"Dj's aren't really radio announcers and sometimes they don't know how to talk on the radio, it's a very different skillset and it takes a very long time to actually learn that. It took me years. It can be frightening talking on the radio sometimes and many dj's don't have the confidence. That connection can sometimes be lost when they are just then playing music the whole time. It's nice to have a bit of banter and talk shit, I went on the radio with Moxie recently and it was nice to talk. We hadn't seen each other in a while so it became just like having a conversation with a sister."
Radio has not been without its challenges for Courtney, often a presenter is expected to be somewhat devoid of negativity, to be constantly inspired and cast a ray of sunshine out upon the airwaves.
"Over the eighteen years which I've been doing radio it hasn't been everyday that i've felt great about myself or had a great day. I remember once i'd come from a funeral or something and had to go on the radio. I didn't feel like it but as soon as I turned on the microphone I forgot everything. I played music for my friend and talked about it. You can kind of release your emotions through music as well, I don't really cry very much but music is an outlet for me. So, if you are doing the radio and you are in a shit mood you can kind of let it go through the music you play and even when you start talking it just kind of makes you happy."
CC:DISCO! at PBS 106.7FM Melbourne
---
It's very clear from the way in which Courtney speaks that radio remains her first love, her early shows on PBS made her not only as a disc jockey but as a person.
"On the PBS show the messages and phone calls that you get are just out of this world. They give you presence and it's simply mind blowing – I really love live radio."
It's interesting to observe how Courtney has managed to evolve from radio to the international dance music circuit. There's a lot to be said for her charming, charismatic personality but she plays bloody great music too. Across the coming months she will play in Italy, Albania, Croatia, Malta, Belgium and beyond – a dream come true for a well deserving selector. She's come a long, long way from the heady days of small time clubs and dive bars.
"I got into university and discovered dance music which lead me into clubbing and electronic music kind of came a little bit later, mainly because i'm not from a big city but a country town. Wanting to dj came from my experience of clubbing and watching dj's – seeing this whole thing just blew my mind apart really. I decided 'fuck it' and saved up to buy some decks and finally got a set after I moved back from Mexico. I kept doing the radio but focussed more on dance and disco. This was about twelve years ago."
Australia has had an unusual relationship with dance and electronic music, much as it has with varying degrees of culture in recent years. Given it's location much of the sounds and disc jockeys to emerge from Europe didn't land or reach as far away as Melbourne or Sydney. As such, there was an inspired selection of local selectors and dj's unfamiliar to the outside world who effectively inspired a generation of dancers, introducing them to a world of possibility and new music. However, there was one dj who seemed to truly ignite a spark for Courtney, the now departed Ajax.
"It was 100% local dj's. Back in the day I used to live in Sydney and about ten years ago the scene was magic. There were people like Ajax, he was probably one of the people that really struck a nerve with me and inspired me to be a dj. In fact, I actually wrote him a Myspace message which was about an essay long and the cutest thing about that was that he actually replied back. It was mind blowing to actually have someone take the time to message back and tell you all these things about how to get into dj'ing and how to separate yourself from everyone else. It was a really great message which unfortunately Myspace has deleted.. To this day, there's still so much talent in Australia it's unbelievable. Everytime i'm home I just get blown away by local dj's who are just playing in a bar."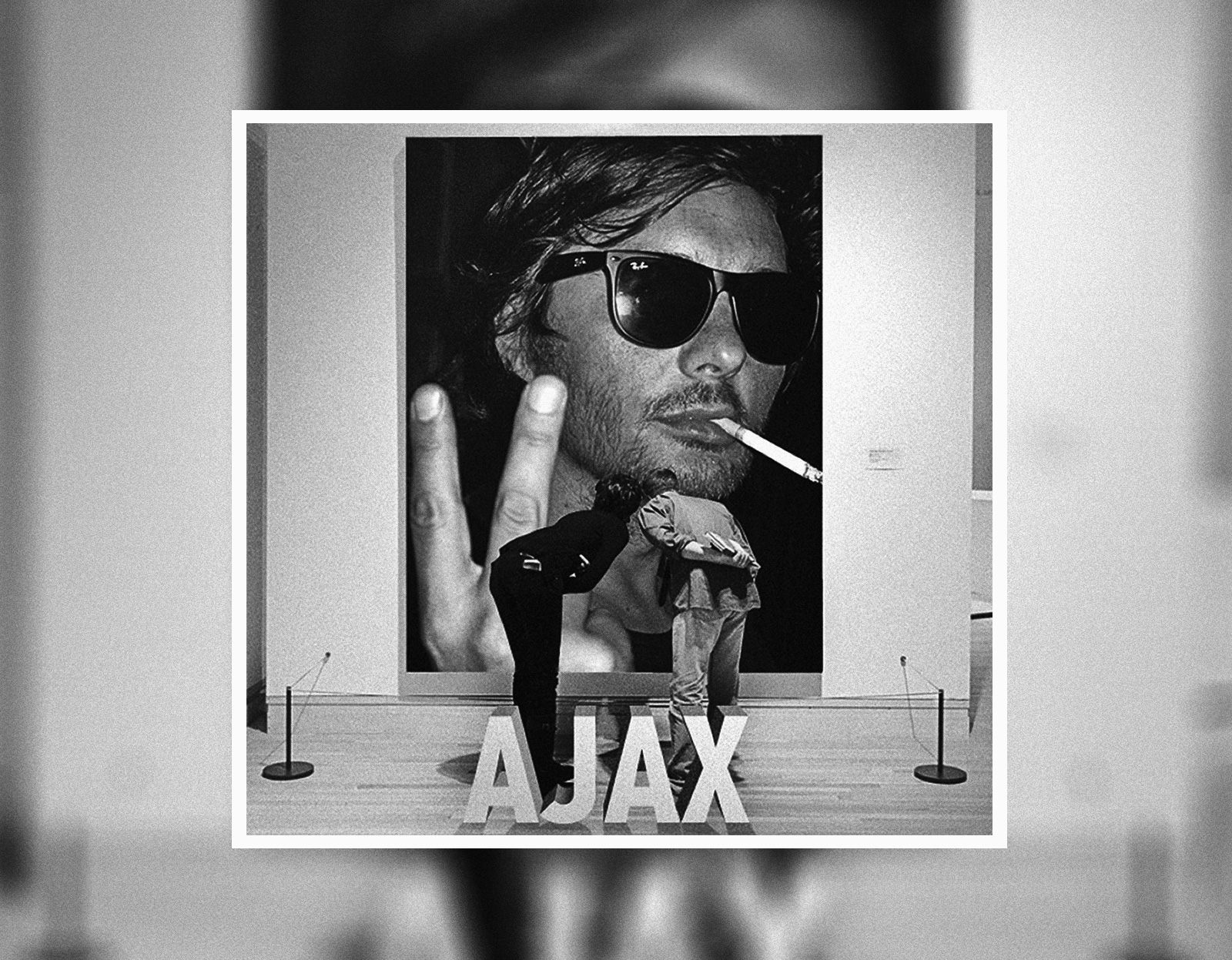 Adrian Thomas aka Dj Ajax (5 August 1971 – 28 February 2013)
---
Courtney reflects on the changing face of Sydney, a city which has been under the spotlight as of late for the introduction extreme policies which have forced clubs into closure and dancers into the dark. This is an area of conversation on which Courtney focussed, determined and angry.
"The Sydney thing is completely political, it's a political agenda. It feels like what's happening in Sydney is like what happened in New York. They've completely shut down all the cultural outlets and clubs. Sydney is such a great city and what they are doing right now is heartbreaking. I have so much respect for the people there who are trying to push beyond the boundaries of what's going on but you can't even put a disco ball up in a bar without paying $50,000. If you put a disco ball up you are deemed as a club – the city has become a weird nanny state and it just doesn't make sense…"
Beyond this Sydney has fairly recently introduced legal measures which have acted as a curfew for dancers and venues across the board, policies which Courtney feels do more harm than good.
"A few years ago they introduced the lockout laws for Kings Cross, if you look into it all it's just been a money making, politically driven campaign which has allowed them to build apartments everywhere. They've made a lot of money and wiped out the whole social and cultural scene there. It's dead and there's nothing left."
All of this leads us back to the start, the rationality behind why many Australian producers, disc jockeys and musicians are heading for closer shores. We've seen a sprawling array of labels and artists channel the passion of a country which was once isolated overseas, they've brought with them a new take on dance music and electronic culture and it's refreshing as hell. They live, love and breathe for a creative scene which is hindered by constraints back home.
Courtney is living a dream of sorts, a reality in which she had never envisaged let alone thought possible. As such she has a head on her shoulders which keeps her more together than those of others who might find themselves in a similar position. She is as humble as they come and has a remarkably bright future, even if she has to double take from time to time…
"Standing in my bedroom it was always a dream, i'd imagine playing to people at festivals but I never thought that i'd be playing to people over here let alone moving over here. I'm really lucky and I still don't know how it's all happened. I've played in places that I never thought i'd even get to go to in my life, places like Russia and Istanbul. Every time I get an email from my agent i'm like 'What the fuck? Are they serious? Is that real?' and that's really cool."
---
Catch CC:DISCO! at Kala Festival 2019 HERE. Follow her on Facebook HERE.