This Week… Samurai Swords, Ducks and Hangovers.
"Few of them were to be trusted within reach of a trowel and a pile of bricks." PG Wodehouse
"I'm just the worst little Buddhist in town." – Cher
"Politics isn't only about government. Politics is about the people." – Young Jeezy
So the season finale of the UK is turning out to be pretty interesting wouldn't you agree? Plot twists, rogue characters and a load of drama. We ourselves have been fascinated by the most recent series in which we've watched dodgy deals, violent spats and treason. What a bloody week…
Meanwhile, climate change is as prevalent as ever and nobody gives a damn but hey life goes on…
This week the German government decided that hangovers are officially an illness which is perhaps the best news to emerge since Tommy Robinson was jailed. Now we all have the perfect excuse to boycott work after a heavy night on the Apple Sourz and WKD's – we keep it classy here at Ransom Note towers.
Elsewhere a man stole a £5m gold toilet. Yes, you read that correctly. There's little more to say on that really but if I was rich I think there'd be a better way to throw my money down the pan….
How's your love life going? Probably not as bad as this lady's. However, things could be
worse…
Ever wanted a pet Bison? No? Us either but now we do…
Overseas in Iceland a search is underway…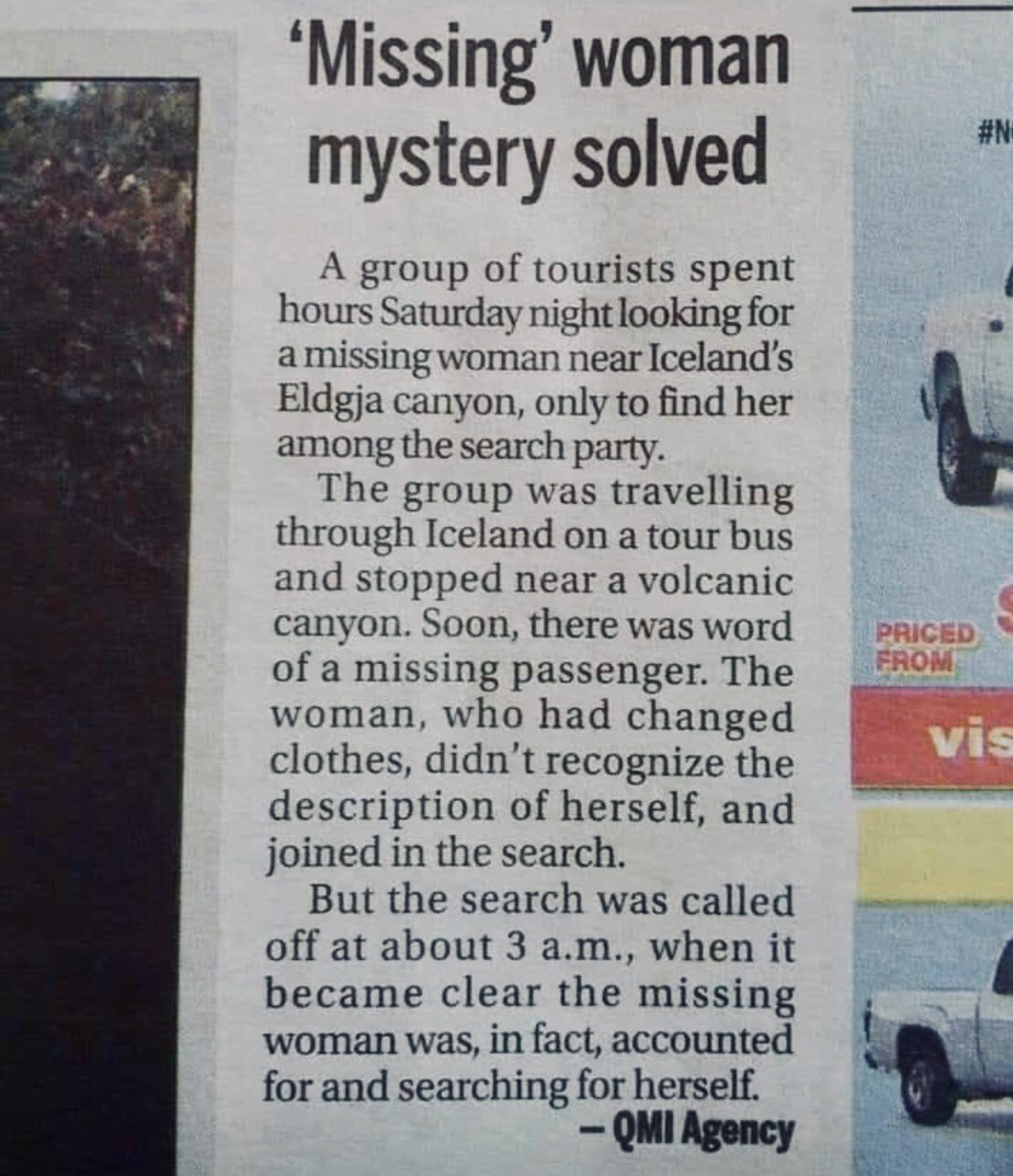 Whilst John McDonnell got down to important political business and answered a question we'd all been thinking. What is your favourite Burial song?
Brexit Hacks have already begun…
Quack quack..
However, all jokes aside, be afraid, brexit is coming.
xoxoxox