This Week in pet slimming, Aphex pianos, knowledge be the king & non-jumping
"If knowledge be the king then I am your boss but if cash rules everything… then I'm simply lost." Elbee
"I have 2 x seated Radiohead tickets for sale to tomorrow nights (9th October) gig at the O2 arena also featuring Caribou. I am selling them for face value (£55 + £5 booking fee). The reason these 2 tickets are for sale is because it recently became apparent that my girlfriend (now ex), who was supposed to be coming with her friend, has been fornicated with 2 other men during our 3 year relationship. It is therefore necessary that the people purchasing these tickets be attractive females that will pose in flirty photos with us at the Radiohead gig – thus making the cheating cum bucket inconcievably outraged. The highest form of love for Radiohead is also mandatory. Sex after the concert is optional but encouraged. Cheers. Stu" Good gumtree ad for Radiohead tickets this week.
"Got truly and outstandingly lost recently? Enjoy the feeling while you can, for it's becoming an increasingly difficult task. It is now hard for most people aged below 25 to remember a time when we used maps that folded (or at least maps that came folded from a shop, and never folded quite so well again)"
Look at 'meow'! Fifi Bottomley, a black and white cat from Bradford, has been Highly Commended by the PDSA's Fit Club after she lost 22 per cent of her bodyweight – a whopping 2kg! She's like the Slim Fast Barry Bethell
of the cat world isn't she? Blimey, just googled Barry Bethell and looks like he was done for kids stuff back in 2008. Although "His agent Malcolm Sprawling said last night: "I hope to God it's not true.""
Anyway moving on…
"Yes I know, she told me so…" Buddy Miles's "The Segment" as sampled by the amazing Daphni. Check below for vinyl treats.
So, is this guy ever going to jump? and are Red Bull now bigger god?
Why being in the centre of maps has changed our view of the world
Well, Aphex was pretty ridiculous… the first half was a pile of self-indulgent pap… the second half was a rather superb pendulum of piano and lazers… amaaaazing lazers!
"I think I might have actually seen Mr James smile and say thank you at the end!
In 1978, three young basques, Jose Luis Anabitarte (Gorri), Javier Iturrioz and Jose Antonio Santamaria landed on the island of Ibiza and bought a rustic garden known as the "Club San Rafael". The garden was renamed KU, after their already existing discotech in San Sebastian.
The innovative parties, contests and live groups all gained momentum and flair during the early 1980's. These unique gatherings of free spirits were fuelled by the Balearic Beat (a mix of all tendencies with an emphasis on Electro Pop/Techno/New Wave genre) playing on until sunrise.
By the mid 1980's, this secret garden had become the melting pot for international millionaires, aristocrats, movie stars, pop stars, top sports men, famous designers, native ibicencos, people from Ibiza, transvestites, hippies, homosexuals, extravagant clubbers and eccentric creatures of the night, all mixed together to experience surreal sessions of nocturnal euphoria.
The 1980's at KU were a time of creativity, innocence and freedom. Under the moon and the stars all the elements united. People from diverse walks of life gathered in this utopia to welcome the coming of the new age in human evelution."
Can the same be said for modern day white isle dalliances? Anyway, very Interesting
Ku Club page here
.
Taken my cat to slim fast…

Vinyl treats this week in the form of the new amazing Daphni album:

Evans previewed this a few weeks back… well it's not a preview is it?! But y'know… full album came out this week and whilst nothing is as good as the below… welll have a listen anyway.

One of those records that infected my entire Balearic excursion last week in every bloody cafe I went into… the reason I'm including is because I reckon he's completely ripped offf Baa baa black sheep have you any wool. Should get em for that… cool, nice one Wil.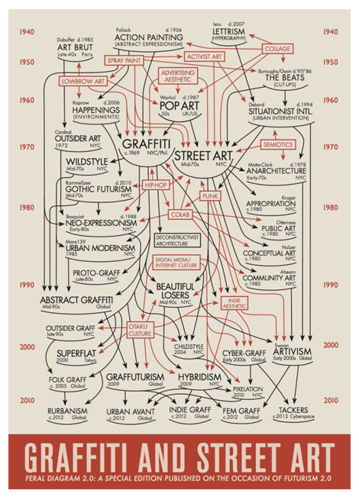 Oh god… the hangover's kicking in… thanks Scott!
Wx