Airaboi: The 'Shine A Light On' Mix
Barcelona's narrow back alleyways have become home to some of the most interesting talent in electronic music over the past ten years. This summer saw the release of Airaboi's debut EP titled "Endless Field". A blend of glimmering, sun kissed house, its clear to see that he has taken influence from those around him. The likes of Hivern Discs have become a staple element of European music culture. Following their launch many years ago we are now beginning to witness a new wave of artists who are hoping to follow in the footseps of the likes of John Talabot and Pional. Airaboi may well be the next destined for success. Listen to his mix and read the interview below:
---
Who are you and where are you from?
I'm Aitor Rabell, I make music as Airaboi and run Banned In Vegas label with some good friends. I'm from Valencia, and based in Barcelona.
How did you find yourself producing music?
Since I was very young, I feel very attracted to electronic music. I started to play in many clubs and venues in my city and then I felt the need to make my own music. The idea was to play it in my Dj sets and now I'm starting to think in my live show.
Is there a meaning behind endless field?
The EP talks about changes. There was a time in my life that I was not doing what I really wanted and I felt very oppressed, so I moved to Barcelona and I started from scratch. That wall became a big and endless field.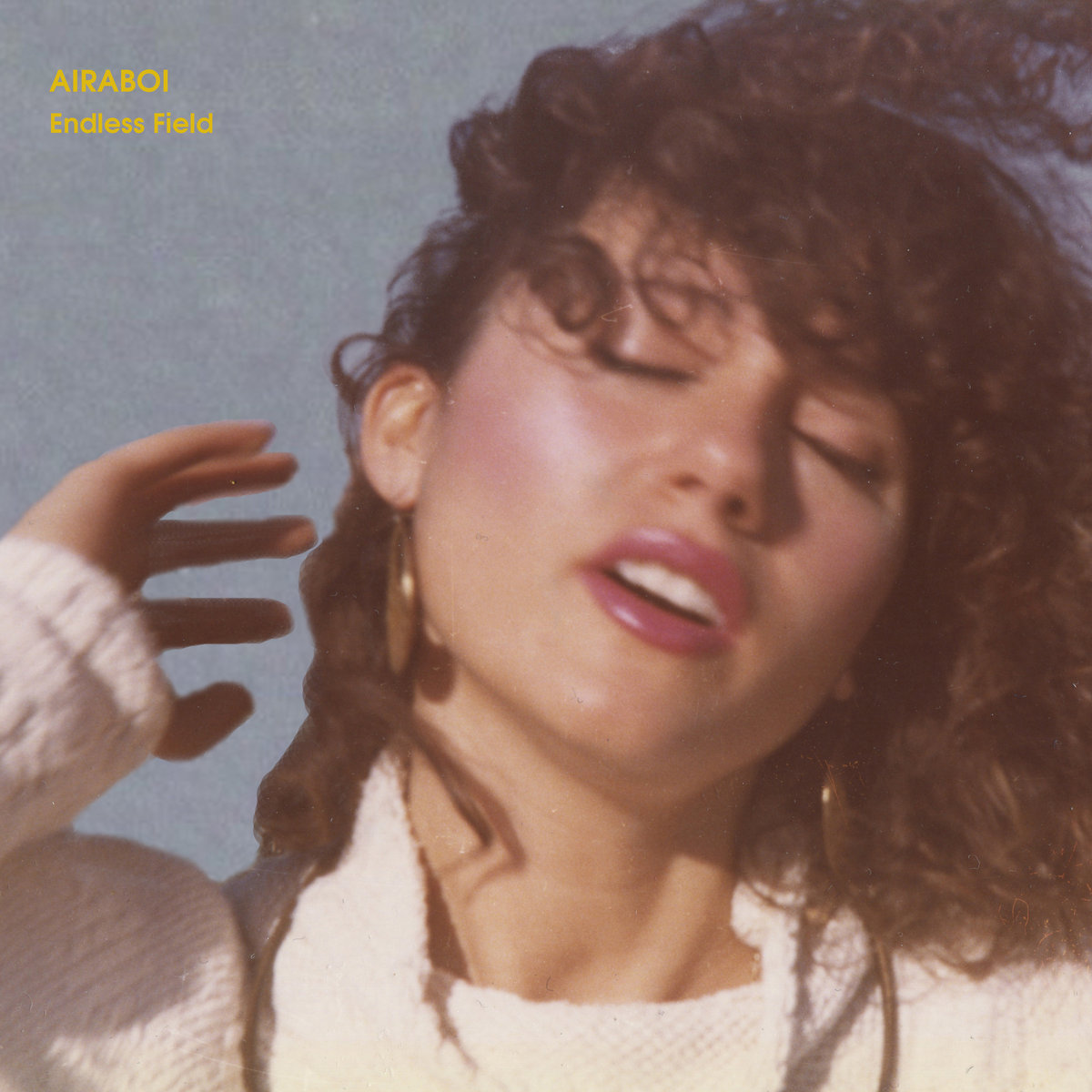 How would you describe your sound?
Actually I don't know, maybe it's house music but in different way. I like to think that my music sounds nostalgic and euphoric, trying to transmit some lo-fi vibes that carries you to another places, but at the same time makes you move on the dance floor.
Where was the mix recorded?
In my bedroom at Barcelona.
What would be the ideal setting to listen to the mix?
Anywhere open-air venue, celebrating last days of summer and good weather.
What should we be wearing?
Comfortable clothes, naked … it's up to you.
What would be your dream setting to record a mix: Location, system, format?
In a rooftop with a skyline views, or maybe in a daytime outdoor party like the guys of Mister Saturday Night do. A couple of Pioneer 2000's and a rotatory mixer would be fine!
Which track in the mix is your current favourite?
It contains tracks from early 2016 until now, so I used to listen and play all of them. Maybe the unreleased edits of Sau Poler and JMII that will be out next week via TheBasement Discos (a brand new label of Valencia from friends) are dope. Phillipp Matalla's "Kiba" from KANN really blows my mind, "Nodyahead" from Mr. Finguers, "Move Yourself" from Ploy … I can say that every track is my favourite.
What's your favourite recorded mix of all time?
I remember tenderly from my teenage years a Sven Väth's recorded session in a legendary club of my city. Most recently, the DJ-Kicks of MCDE.
If you could go back to back with any DJ from throughout history, who would it be and why? – With Larry Levan, just to live for a moment the Paradise Garage years. Really looking forward to the upcoming movie!
What was your first DJ set up at home and what is it now?
When I was 16 I bought a couple of very old Akiyama players and a basic two-channel Stanton mixer. Now, two Cdjs and two Stanton turntables.
What's more important, the track you start on or the track you end on?
The last track.
What were the first and last records you bought?
The first one I remember was Michael Jackson's "Thriller", and the last "¡Estéreo Bomba!", from Dj Phyton.
If this mix was an edible thing, what would it taste like?
Bacon and onion pizza.
If it was an animal what would it be?
An anaconda diving into the Amazonas.
One record in your collection that is impossible to mix into anything…
"Pairs" of Daphni, it used to drive me crazy everytime I tried to mix it.
Upcoming in the world of…
Banned In Vegas: We are working on new releases, I can't wait to show you.
Anything else we need to discuss.
I'm thinking to move to another city.
---
Follow Airaboi on Facebook HERE.