This weeeeek in RIPs, sunbed house and more.
"The ideal memorial is written from distance, a generous calculation of merit that proceeds honorably without abandoning accuracy. I have to apologize right now for being unable to give you that." Sasha Frere Jones's obituary on MCA in the New Yorker
"It's what we call "sunbed house" – the music seems to be a background to the Orange'ness – it's a C&*v fashion show with the music as incidental background noise…"
"• Cameron sought no assurances over hacking
• I did not talk to Hunt about BSkyB deal
• No 10 wage not topped up by donors
• I may have had access to top secret material
• 'No grand conspiracy' between NI and Tories. " blllssshCoulson at Leveson today… we're all about breaking news us!
"The Queen's speech was the usual clanging, clanking collection of boilerplate ambitions cloaked in the language of cliche." Queen opens parliament with a festival of bling – and a couple of fluffs. Cool yeah it's what's been on my mind for ages. She means so much to me man!
Peace Adam and other tributes to the legend that is Adam Yauch aka MCA in Dry Land Is Not A Myth. Lest we forget…
Listen to me now, or listen to me later…
And RIP Nitro Deluxe n all. Lest we forget the absurdly influential timepiece.

"Brutal with millimetre…"
At least I'm sure that's what he was saying!
"So, Boris wins, London doesn't. It's nothing personal, but that's how I feel." Dave Hill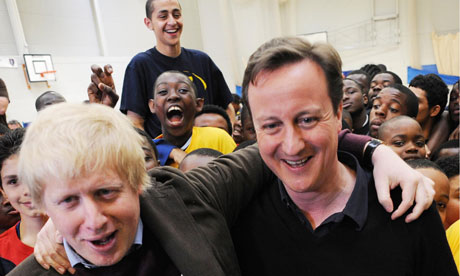 Oh well… fkkd again! Still, onwards.
Do you know about Haptic technology? Well now you do.
Friends of my friends out ere in Berlin right… well they sold this absurdity for 1.5 million euros!! I was going to joke about doing the same thing with my cat… and then realised it wasn't very funny. Well not for my cat anyway… or indeed this sheep.
"Who the hell wrote this script?!" Jesus, what the hell is Prince Charles doing presenting the weather?

FESTIVALANTHEMS by Greg Wilson
Richard Burton x King Tubby =
D entry:
Liked the video at the bottom of this Rocking The Walter Matthau – Adam Yauch remembered. Were the Beastie boys always ironic?? this is D we're talking about here.
What is going on here??
or here barbie recreations of art classics
or here Introducting squareeater, a new online resource which stimulates the brain to lead users to the furthest edges of the conscious mind – one for hiveo there.
An every day scene in Beckington actually in Berlin!!!
zentips… maaan. actually rather good.
Looks like I could be with someone who is 120 Aargh!!! Famous People and Their Drug Use
And finally howdoeshomeopathywork
L. entry:
Bonnie prince billy does jolly:
iI prefer his black cab style
Sorry I know I shouldn't laugh… but this is pretty funny! Follow the thread all the way through… gold!
Right then, I think I've finally been consumed by this TH bubble… more warehouse party scandals coming next week… if we've got the balls! Sorry for this week SP

c/o cohort
Wx