Nick Roseblade's Top 8 Of 2014
Tis the season of the end of year list. Top 10 straight to box set DVDs. Top 1000 digital deep house labels. Etc. Once again we've decided to go for Top 8 Whatevers. The Top 8 things of the year – be them bacon sandwiches; the top 8 times you stubbed your toe against the f*cking boxes full of useless sh*t your girlfriend insists on leaving in the hallway; and so on and so forth (sorry that useless s*it one is a bit harsh). Over the next few weeks until the new year, we'll be publishing the Top 8s of our various excellent R$N scribes.
Nick Roseblade gives us his cultural highlights of the year;
Best clock ever.
I spent 10 minutes watching it's patterns. I wasn't even pissed.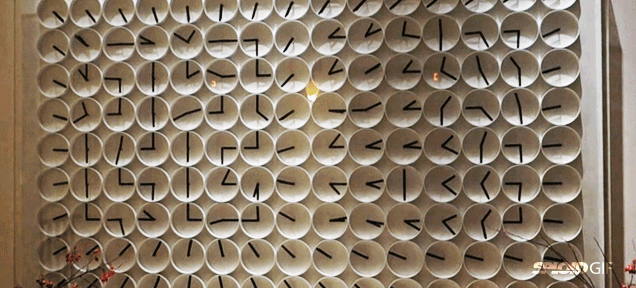 Kate Tempest has totally decimated everyone this year.
I've basically spent the whole year listening and reading her stuff.
This year we saw why money is very, very bad thing.
Aretha Franklin released the WORST album of year. It was a collection of fuck awful covers. The main offender was her cover of Adele's Rolling in the Deep.
I thought that the album version was bad, then I found this fucker. One bank balance for the better, but one career for the worse.
Recently I had the misfortune to go to Hamley's on a weekend.
Dante has nothing on this place. However this guy was a fucking legend!
Modern Toss
I went to a few Modern Toss things this year, but their book signing recently was one of the best. I have never been asked if I want to be called a cunt before.
Speedy Wunderground are slowly starting to become my favourite label.
They put out quality release after release. I've spent a large portion of the year playing these 9 shinny pieces of plastic.
I've loved the 10th anniversary LOST shit that's been going on this year.
After re-watching the pilot I was totally obsessed and caned the whole thing in 5 weeks.
Kenny Powers
When things have got too much, or I've doubted my insanely amazing talent at putting words together that work into some next level shit, I just watch this and immediately regain my mojo.
https://www.youtube.com/watch?v=bgDaVLCaBzQ (apparently not allowed to embed this…)
Cheers KP