A Soundtrack for Watching Trees
5 Minute Read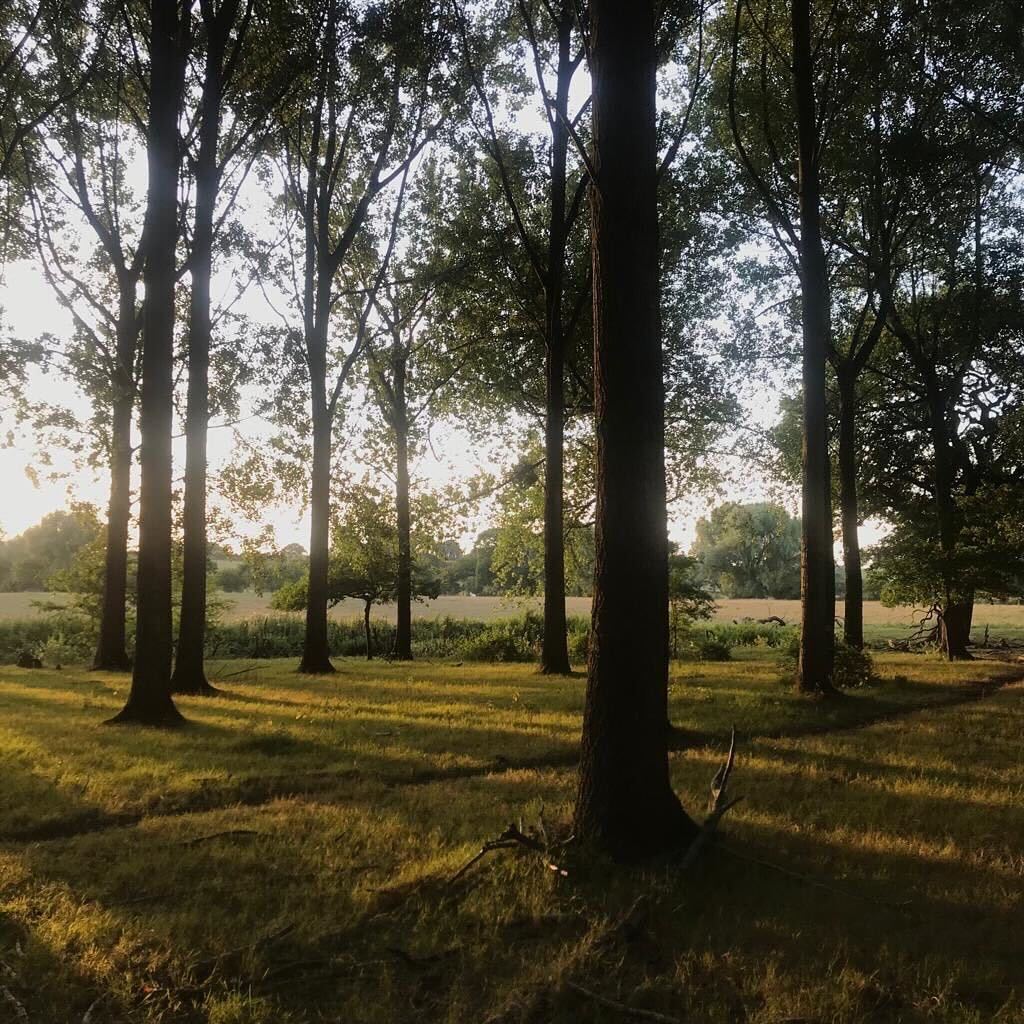 An introduction to some of the sounds and music you might encounter at the inaugural edition of Watching Trees, our newly launched festival in collaboration with Optimo.
In just a few weeks we will embark upon a new and exciting adventure. Ransom Note have teamed up with old friends Optimo, who are celebrating their 25th anniversary and a whirlwind of magical moments along the way. Now we seek to create something new – a festival with a DIY ethos and a sense of unrivalled freedom.
Taking place in the backwoods of the Forest of Dean, the three day festival will play host to a small, receptive crowd of 500 revellers who will embody the passion and spirit of bygone dances in the woods.
It will be soundtracked by some of the most innovative and forward thinking musicians and DJ's on the circuit curated by Optimo and Ransom Note alike with the overarching goal of collective growth and the delivery of a truly magical experience.
The festival will be hosted from the 2nd to the 4th of September with acts booked across two unique stages and representing a variety of sounds and styles. The quick witted amongst you will note the origins of the naming within an old favourite, Eleven Pond's 'Watching Trees'. We've collated an assortment of some of the artists and music you might hear at the festival whilst you might find yourself, as they say…
"In a tree, watching you, watching trees, memories of the trees, watching you, watching me."
O Yuki Conjugate
The post industrial, ambient group from the 80's have become a cult favourite of sorts. Originating from Nottingham, the group is lead by Roger Horberry and Andrew Hulme who perform infrequently and rarely. They've been regarded as prominent in the evolution of a hazy Fourth World sound but they themselves prefer to call the music that they make 'dirty ambient'. Understated and pioneering – their music has gone on to inspire new generations of listeners who might lose themselves in the foggy haze of their ethereal vision.
DEBONAIR
A singular DJ from London with a deep, widespread knowledge of music from different stratospheres. Part of her genius comes in the ability to pair unlikely sounds, connecting genres and styles in a seemingly unthinkable take to produce magnificent soundtracks for both dancing and listening. A pivotal figure in the evolution of NTS Radio over the years, she has worked to develop not only her own understanding of music but the progression and development of DIY music culture in the UK more prominently.
"Do you remember the first time you danced outdoors?"
Maximum Joy
Arguably one of the coolest, most crucial bands to emerge from the UK ever. Yeah, we said it. Maximum Joy will play a rare live show at Watching Trees featuring music from their sprawling back catalogue telling the story of their journey through 70's and 80's UK post punk. The band remain as important in the present as they did the past. Trumpet player Tony Wrafter once described their influences as being a combination of "jazz, reggae, funk, punk, soul, hip-hop, dub and ambient" explaining that the group "weren't constrained by any single style but felt free to take what they wanted from it."
Scratchclart
Few producers have had as much influence on the UK underground as Scratchclart aka Scratcha DVA among a handful of other aliases and monikers. He has been pivotal in the development of the UK Grime and Bass sound having helped push and champion MC's and DJ's through radio and live. His involvement with Rinse FM saw him host The Grimey Breakfast Show and then later the Hyperdub show demonstrating his broad versatility as a DJ and musical innovator. This will be one of the liveliest sets of the weekend, no doubt.
Glok
Andy Bell is best known as the frontman of cult British shoegaze band Ride. His alter ego, Glok, has allowed for him to release an array of electronic focussed material independently, most prominently on the Ransom Note affiliated record label, Bytes. His own music has been widely acclaimed and championed by a number of key publications with records selling out as fast as they hit the stores. Watching Trees will see him play his first 'live' show under the moniker, it's bound to be a treat.
"Watching you, watching me."
Josey Rebelle
A DJ who needs little introduction, raised on pirate radio and underground rave culture in the UK, Josey Rebelle has stuck to her roots and has managed to battle off any heir of pretentiousness or sucky corporate bullsh*t within dance music. A real hero and champion of the UK underground, she will play fast and hard in what will be one of the most crucial dj sets of the weekend. Expect everything from jungle to techno to bass and back. This one is a no holds barred affair…
Ellie Stokes
A rising Bristol DJ who has worked hard behind the scenes to develop grassroots dance and electronic music in the city. She's been committed to supporting new artists and building a narrative around the progression and development of the city having worked closely alongside The Love Inn crew and Love International.
Joy O & Optimo
One of the worst kept secrets. Optimo will be headlining proceedings, naturally. However, they will be joined by man of the moment Joy O for a rare and special back to back set which promises to challenge each of their sensibilities and bring out the best of their abstract music collections. This one could end up anywhere but isn't that exactly why we all fell in love with Optimo in the first place?
Now, of course this is only the smallest handful of some of those set to grace the woods across the course of the weekend. There's endless other discoveries and friends to be made, like some of those below that we were able to find on Youtube.
Aba Shanti-I
A legacy in Reggae and Dub from a pioneer.
Aba Shanti-I

A legacy in Reggae and Dub from a pioneer.

Budino

An expressive, brave DJ on the rise…

C.A.R.

Chloe will perform an exclusive live set.

Chez De Milo

Energetic, proto, chugging house from the Bristol dj.

Fantastic Twins

Julienne blurs the lines between psychedelia, kraut and beyond.

Isa Gordon

Mutant electronic explorations from a new artist who has just released music on Optimo.

Ivan Smagghe

An old friend, a killer DJ, Ivan Smagghe needs little introduction.

Junglehussi

A rising artist, photographer and DJ…

Lupini

Manchester DJ and selector Lupini's radio show 'Soup to Nuts' has become a favourite on NTS.

Pleasure Pool

Dreamy, progressive machine music.

The Golden Filter

Acclaimed electronica performed as part of a brand new live set.

Ally Tropical

Ransom Note editor and Pleasant Life label boss.

12th Isle

Glasgow crew channeling experimental ambient, downtempo and outsider sounds.

Flug 8

Deep, dubby, ambient textures from the Frankfurt musician.

Franz Kirmann

Experimental sound design and futuristic soundtracks.

Graintable

Dreamy textures from the Portland artist.

Josh Caffe

Highly energetic, sexy, dance music with soul and style.

Kiara Scuro

Dynamic duo with a penchant for Trance, Nu Beat and beyond.

Komodo Kolektif

Witchy, haunting music for reflective moments.

Lou Hayter

Leftfield pop with a chic charisma.

Matt Cowell

Sophisticated, discerning selections from the Devon DJ.

Minotaur Shock

Electronica, meets IDM meets beyond from a talented musician.

Not An Animal

Explorations in House, Disco, Edits and the spaces in between.

Oceanic

Fast paced, at times melodic, techno and bass from a rising DJ from the Netherlands.

Princess P

Fun. energetic, sun kissed house makes for energetic dancing.