Track By Track: The Sound of Love International 002 with Beautiful Swimmers
With summer lurking just around the corner and festival season looming it seems apt and timely for one of our favourites to showcase the sweet sound of distant shores through music. Beautiful Swimmers have compiled the second in the series for what has become known as 'The Sound Of Love International'. They follow in the footsteps of Gatto Fritto who previously curated the first.
The new release features a carefully assorted selection of house, disco, balearic, dub and beyond – the type of sounds which Love International has become accustomed to across the lifetime of the festival series. From early morning sunrise sessions through to the late night revelry of Barbarella's. The space lends itself to a soundtrack.
The album features two exclusive edits from Beautiful Swimmers who really are an inspired choice when it comes to curation – the duo boast a wealth of experience behind the decks.
We asked the pair to guide us through their selections below…
Plunky "African Sunset"
To start things off right we went with DC jazz explorer Plunky, from cult spiritual jazz group Oneness of Juju, who you may know from "Every Way But Loose." Andrew found this CD from the later 80's/early 90s era of Plunky, for the most part has never been on vinyl. This tune fits as a Swimmers comp intro too, for damn sure, just swaths of clean synths and almost-cloying levels of balearic birds and shakers. This is maybe the link between a DC day and a Tisno night? Anyway, welcome!
Harlem Gem "More Than You Can Wish"
This song is beyond good, when our good buddy and local legend (and under-the-radar insane DJ) C Rob played it for Andrew he probably cried. This is smack-dab in the middle of that perfect UK reggae, soul, and RnB Venn Diagram, the place where a lot of our favs incubate. We also managed to get HG to go back and remaster this from the OG DAT, and there are really some lovely nuances and production touches we never heard on the OG white-label. Andrew played this in Melbourne on his 30th birthday and something legitimately shifted in the atmosphere!
Svend Undseth "Aquilla Aquela"
Songs on this comp tend to come from either one of us digging it up, or from a friend playing something for us, and shoutout to the fella Spencer (Visible Cloaks) who played us this Celluloid-meets-Kate-Bush-Talk-Talk-Mariah-in-Norway beast of an album. This song really puts us in that special place where you're maybe building up a night at the front end, and you need that chug of Japanese art pop, but you want the guitars and the chunky spiraling block sounds that says We Just Got In, and that perfect witchy sort of vocal. This type of chunk is hard to achieve.
Alex Simon "Runnin' Out Of Time"
For some reason this tune always reminds us of Daft Punk, it feels like they would like it. Perhaps it is the blistering, almost-too-much guitar shredding. This is the instrumental (with plenty of leftover vocal dubs) mix to one of our fave local DC private press "WTF-is-this?" boogie bombs. Mike from Protect-U/Geo Rip gave Andrew one of these for his birthday and an eternal bond was formed, as this is a major Di$cogs item by this point. If you've seen Swimmers DJ, we have definitely closed sets with this one more than a few times, when you really just want to leave the club tired but so happy. When you really wanna shut the shit down, playing this last will do it. Playing this early on in a night seems so crazy to me, unless of course you are a grown n sexy DJ from PG County, Maryland. But we don't have moves like that, haha.
Mark Goddard "Tiny's First Journey"
Much love to Mark Goddard (producer of the legendary Truth holy grail, the shit AFX spent rent on) for letting us include this blissed-out trip of a tune. We have always loved (and exploited) the way the beat "drops" on this tune & the whacked-out "I don't believe this is happening!" sample is just like prime time Swimmers material. Other than that Truth 12", this is Mark's only other previously released music, and again we put it on the comp partially to make it available for less than a serious nugget.
Foe "Blow Up Girl (Beautiful Swimmers' Big Head Mix)"
This is one of those DREAM edits that's been on the forever Beautiful Swimmers "bucket list", we just never thought anyone would figure out how to license this edit, but the Love INTL peeps got it done and now this thing we used to just keep on the USB is on wax. Baltimore is right up I-95 from DC, and we have nothing but respect and admiration for that More Club Music. The "ride me like a pony" line is one of the greatest moments in Baltimore Club history, we used to ride up to Baltimore listening to 92Q and geek if the DJ played that one (See also: Show Dem Toes, or Put Your Leg Up) and we hope we have respected the legacy with our own version, shoutout Diamond K and Foe!
Nature Love "You Turn Me Around (Karu Mix)"
The real reason to include this one were the vivid memories of playing it at Barbarella's two summers ago, which was truly a special morning for us and everybody we were playing for. People lost it to this one. Andrew actually almost prefers Ari's vinyl rip of this tune from the muscle memory of dancing to the muddier version so many times. This is just an example of stone-cold vicious house music.
KW Griff "Be Ya Girl"
This is the first time this song has ever been on wax (!), but its been so widely shared amongst DJs, growing up around here it was one of the premier RnB club flips you would hear on the radio. We also play this in A LOT of our sets, because once that first "and IIIIII…" hits people start smiling and percolating in the cutest way. This shit makes you feel special! Its a love song, dressed to sweat. Shoutout to the GOAT KW Griff.
The Horn "Whiddon On Down"
We did a cheeky drum extension at the beginning for the DJ freaks, but otherwise left alone this 90s UK Tech/Bleep/IDM wiggler, with one of those fly stacking video game melody systems that just pile up for the dancers. And now you don't have to be a samurai to mix it in.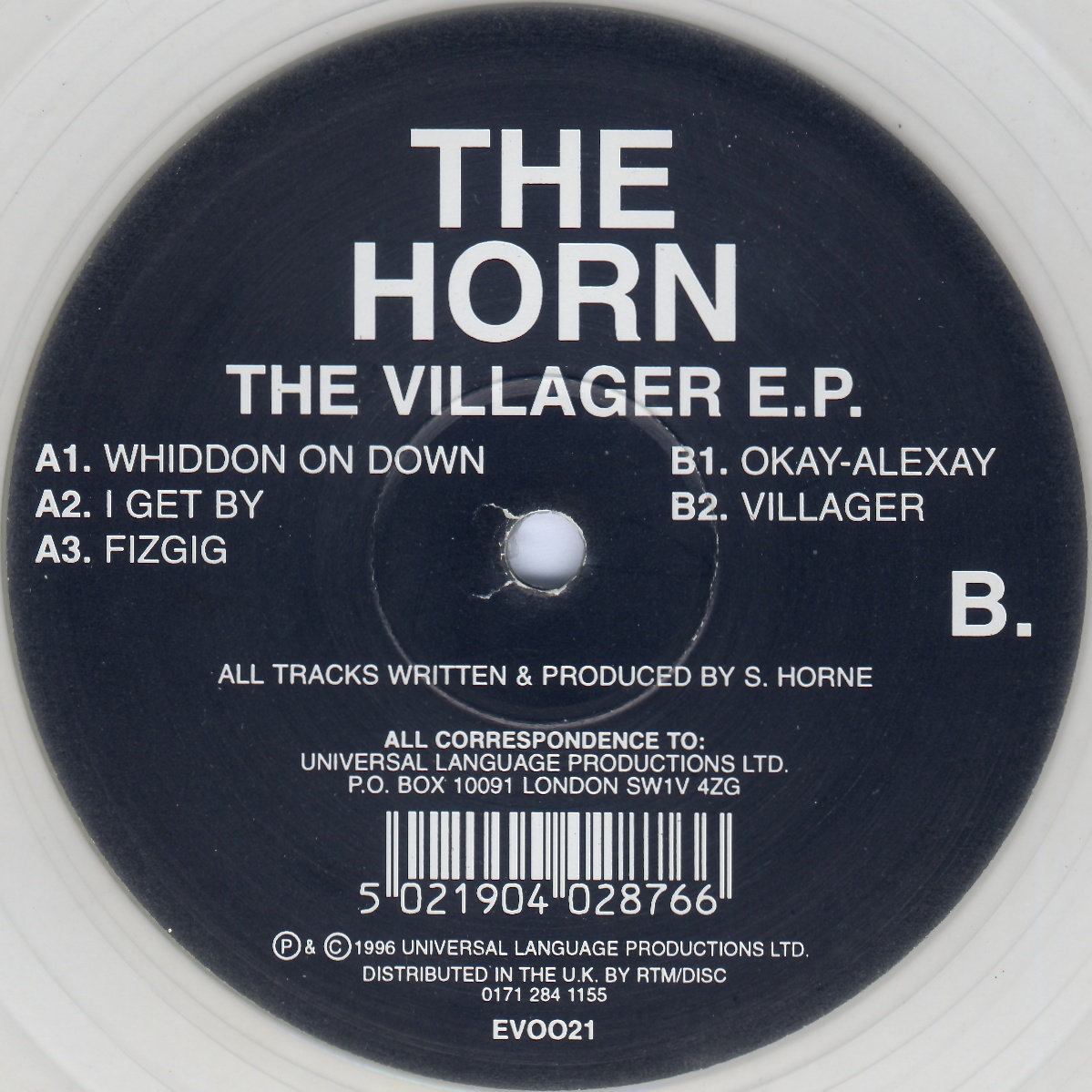 Analogous Doom "Living In A Zome (Swimmers Mix)"
We also touched this one, which since it came out has been a "Swimmers classic"! This is on one of our favorite 12"s on Jamal Moss' Mathematics label, from the somewhat mysterious Missouri-based Analogous Doom. This tune was this sort of the diamond on the 12", that had a fade-in and a 2:30 run time that just always needed to get extended. We didn't do much, just made the journey thru the chunky acid lines and new wave rise last a bit longer. Such a killer baseline.
Spirit Garden "Electra City"
Ari found this record in Thessaloniki, Greece, one of those times you find yourself asking the shop owner if you could listen to it over the store's system and trying to keep a straight face when he dropped the needle. This one was previously white-label only biz (actually a plain pink label) so
thanks to Barry Simpson (Spirit Garden) for letting us reissue this blissed-out beauty. This one is a perfect way to end things.
---
Buy the new compilation HERE. Buy tickets for Love International HERE.