Thunder Picks #046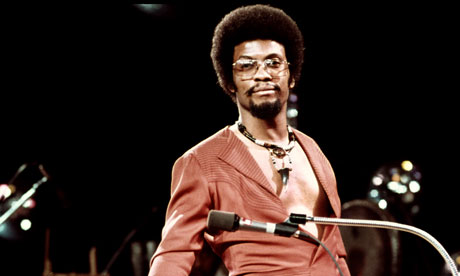 Everyone else is down at Glastonbury this weekend but despite being asked to headline the main stage, I decided that all that arriving in a helicopter, fireworks and name spelt out in 50 metre high lazer letters, just isn't my style, so I decided to stay in an almost empty London Town and write Thunder Picks instead. The things I do for you!
Genius of Time – Juno Jam EP (Running Back)
As regular readers (hi Mum!) know, I'm a big, big Genius of Time fan and their records get played at lot Thunder parties. Their quality control is always high and this latest release doesn't disappoint in any way, with the light-hearted and catchy title track 'Juno Jam' and the heavy jungle percussion of 'Djungel Jam' making it one of this week's most essential purchases.
A Throng of Orbs – Volume 1 (Ears Have Eyes Recordings)
This is the only the second release on fledgling London label, which sees the label continue to explore the weirder side of electronic music. 'A Throng of Orbs' contains tracks from three artists, offering up deep, hypnotic house and techno with soul. My particular favourite is Murun B 'A Kiss…' which has a little bit of 'Morning Factory' feel to, which is always a good thing in book. Vinyl only, limited press, lovingly designed packaging and in the shops next y'all!
Deep88 and Melichoir – Nightwave [Dream 2 Science Remix] (12 Records)
Bloody hell! You remember Ben Cenac? The bloke behind early '80s New York electro outfit Newcleus? The man who helped sound-tracked the orbital rave scene of '89 with Sha-lor? The producer of early '90s deep house Holy Grail, the 'Dream 2 Science EP'? Well not only is he back but he's not just releasing crappy outtakes of 20 year old recording sessions anymore, he's making new music. This remix is stunning. Beautiful laid-back music for summer nights. I guess some people have got it and will never lose it.
Red Rack'em – I Got Something EP (Telefonplan)
This is the latest release in the current flurry of releases from the ever-busy Danny Red Rack'em, out on German/Swedish label Telefonplan. Danny definitely got a variety of house styles up his sleeve, with the down-tempo Outkast sampling 'In Love Again', being a particular favourite round this way. 'I Got Something' is very different though, squelchy raves sound and a hard metallic beat that wouldn't have sounded out of place on the dancefloor of DC10 a decade ago. The vibe softened somewhat by ghostly strings which echo gently in the background and lift this track from out of the ordinary and turn it into something quite special.
That Disco Shit: Herbie Hancock – Ready or Not (Columbia)
Disco was huge in London a few years ago, every other party was called disco something or another, and with a few exceptions, such as Disco Bloodbath and Horse Meat Disco, what 'disco' equated to at these parties was a bunch of whack edits and crappy nu-disco MP3s. So unsurprisingly, after a couple of years of lots people became weary of being spoon-fed this aural diarrhoea, and switched off to the idea of disco a credible form of dance music. This annoys me. It annoys me in the same way it did when people tarred brilliant underground house with the same brush as all the euro-pap-crap and handbag dirge that destroyed house's reputation in the late '90s. Like house music, disco is a wonderfully diverse genre and there is an almost endless supply of unknown tracks and styles satisfy even the most fervent collectors' desires. I still buy disco records most weeks and one of my favourite things is idling away an afternoon listening to records I've never heard of in my local second-hand shop. Here's the latest 12" I picked up, not particular rare or obscure, but kind of P-Funk tinged funky disco one can't help but love. Expect to hear about disco in this column and on a more regular basis!
From the Vaults: Kai Alce – The 48 (NDATL)
Just over a year ago Detroit labels NDATL and Wild Oats teamed up to release a special anniversary EP which featured Kyle Hall (natch), Norm Talley and NDATL label boss Kai Alce. There was a lot of fuss about Hall's track, 'The Architect', but Kai Alce's 'The 48' was and is the standout for me – music so exceptional it's almost worth shelling out fifty quid for.
Party of the Week: Soulmates with Kai Alce (Saturday 28th June, Dance Tunnel)
Talking of Kai Alce, he's playing at the Soulmates party this Saturday at Thunder Picks' favourite club in the whole wide world, Dance Tunnel. Kai's been DJing a long time and is someone we've thought about getting to play Thunder for a long time but now someone's beaten us to the punch. Some advance tickets are still available and this certainly looks like more fun than standing knee deep in mud in field in Somerset.