Top of the Flops: The music and memes that mask the government's Covid-19 blunders
Well, here we are again. This all feels a bit familiar doesn't it?
It's almost a year since we first went into official lockdown. Evenings at the pub were replaced by weekly zoom quizzes, nights at the club changed to live streams in your front room and we all forgot the basics of how to have a conversation with another person.
But while these privileges – for good reason – have been taken away (then reinstated, then taken away again), we've also had to watch the government's shoddy handling of the pandemic and its complete disregard for pretty much everyone and anything.
It's not all doom and gloom though. Not only did the Internet consistently provide us with a ton of top quality memes, in spite of the government flushing the music and nightlife industry down the toilet, producers and musicians kept churning out great music that helped provide some respite from the relentless shit show playing out on our news feeds. Plus all this extra free time gave us freedom to revisit old records and lost classics.
So as we settle into lockdown 3, contemplating the fact that we are basically back where we started, we take a look back over the last year at some of the government's biggest Covid-19 blunders, and the music and memes that helped ease the pain and eclipse the headlines.
Furlough (March)
"You mean I get paid to watch TV? All day? Everyday? For six months?"
Half the country went on the dole with exuberant excitement at the prospect of a long hot summer spent sunbathing in parks and socialising with friends. The reality was quite different in fact. What quickly started off as a period of great ambition soon led to eating ice cream on the couch at 11am, watching repeats of Homes Under The Hammer and Holly Willoughby consoling Phillip Schofield on a near weekly basis. What happened eh?
Release: A fitting choice representing life in the age of Covid.
Boris Johnson Gets Covid (April)
Now we aren't saying this is a blunder, we wouldn't wish Covid on anybody, but it was starting to feel like we were watching an episode of Brass Eye.
We could say that about the entire year to be fair…
Release: Dark, twisted post punk from NeuGrau kept our adrenaline up in April.
Cummings and Goings (May)
In audacious fashion, Dominic Cummings travelled almost as far as The Proclaimers during the height of lockdown to test his vision. To be honest, judging by the government's decisions over the last few years, we were fully behind his decision to get his eyes tested.
Specsavers' new advert pic.twitter.com/wTCmj9amdv

— Idil Sukan (@idilsukan) May 25, 2020
today's had it all but my highlight has been dominic cummings leaving his house with a finding nemo ball, a film all about a stupid cunt who endangers his family, friends and neighbours by breaking simple rules and travelling long distances not once but twice pic.twitter.com/dAmXr4ur6e

— harry moore (@Harry_Moore_) May 23, 2020
Release: We're sure we could have definitely picked a trendier release to profile here but really there is no track more fitting than the nursery rhyme esque madness of Wamdue Project's "King Of My Castle". Dominic probably played it on the car stereo all the way there.
Stay Alert (May)
As if everybody wasn't confused enough, we got more mixed messages from the Tories in May. The Stay Home slogan had new life breathed into it, now we were told to "Stay Alert". Whatever that meant…
The government: stay alert

Me: pic.twitter.com/lvpBOIQZwp

—
Fixed it.

This government is doing the bare minimum it can get away with so that at the inevitable public enquiry, they can shrug and say 'we did run a comms campaign, not our fault if nobody followed the advice'. #StayAlert pic.twitter.com/CaMt5zgmK1

— Dylan (@dylan_patel) May 10, 2020
Release: This was perhaps the first time that we realised that this was here for the long haul and that we may in fact be stuck in some sort of "Eternal Cycle". See what we did there? Clever, right? Anyway, this track by Aeondelit pretty much captures the sort of weird post apocalyptic world we live in as of now.
Test and Trace app (May/June/July/Aug/Sept/Oct/Nov…)
The "world beating" system has encountered its fair share of problems since it launched. What's a lousy £12bn though eh? Pocket money…
Release: In July Palmbomen II re-introduced us to his imagined character Cindy Savalas, immortalised by Blue LoLãn, with her debut LP, the shoegaze/italo disco ballads of 'I'm Cindy'. Everyone needed an escape from this nonsense…
Free school meals voucher U-Turn (June)
The Tories scored an incredible own goal after refusing to spend £120m on feeding hungry children only to change their minds due to pressure from England striker and future PM Marcus Rashford.
— Jasmine Baba (@_jasminebaba) June 16, 2020
Release: This album cover actually depicts a real life image of a child hoping and praying that Boris might deliver some food. Maybe… Anyway, here's some angry post-punk which basically represents the sentiments of us all in response to this disaster. It's still not bloody fixed…
GCSE & A-Level U-Turn (August)
And another. Robot Gavin Williamson has another malfunction whilst generating rich kids better grades because of a bad algorhythm. It's ok, they let all the poor kids into Uni eventually so they could pay the tuition fees to be locked in their halls and learn virtually.
#ResultsDay
Me trying to persuade A-Level exam boards and teachers that they've under-graded me: pic.twitter.com/Y6AlwiAmHG

— ασเƒε ૮α૨εყ (@aoife_carey) August 13, 2020
Release: It's purely coincidence that one of the tracks is called 'You Can Turn Around'. Electro and cold wave meet on this EP from Interviews, a return to Leipzig's Bitterfeld imprint.
Eat Out To Help Out (August)
We all had a tasty time in August, with cheap food coming with a side of Covid, all bought and paid for by Dishi Rishi.
We ate for four people this month, which definitely seems fair considering there was a child next door with no school meals. To be honest, they probably wouldn't appreciate the sincere home cooked value of a Wetherspoons curry anyway. 2 for 1 on kormas? Yes please!
Release: A similarly tasty release (sans Covid) from Angel D'lite. Her triumphant debut on Banoffee Pies hit all the right spots.
The Rule Of Six (September)
As S Club 7 grappled with the news that they'd have to shed a member, we looked back to the good times, before the drugs scandals and lawsuits. The rule of six meant that friendship groups across the country diminished in size and that it was now only acceptable to know five friends. Hopefully you weren't the unfortunate one that got cut – if so, bad luck, be cooler.
Release: In similar fashion to the UK's chaotic state of affairs, the Peruvian government issued little to no help for the indigenous communities of the Amazon during the pandemic. To raise funds and awareness, a group of collectives from Lima took it upon themselves to help by putting together a compilation of deep, churning rhythms from local artists and beyond.
Tier System (October)
The introduction of the Peri-Ometer. How spicy is your tier system?
Release: Rugged drum workouts and wandering acid lines from an old WT release. This release literally sounds like Tier 5. It represents the excitement and novelty experienced when you realise that you might never need to get dressed and leave the house again. Only to then realise that this is all you can do. Now the track just plays on repeat and it hurts.
Fatima's retraining advert (October)
If you thought the Tories couldn't shoot themselves in the foot again (you probably didn't think that), well you couldn't be more wrong.
In an outlandishly offensive advert, backed by a suggestion from Little Rishi to swap your ballet shoes and your turntables for a REAL job, they managed to belittle the creative industries once again.
But we needn't have worried because the government's handy career tool could help us realise our true calling as a boxer or a cinema projectionist…
Special hat tip to comedian Munya Chawawa who provided some light relief. 2020 was his year.
The Christmas Bubble (November)
A beacon of light amidst a big pile of shit for many people last year. Finally a chance to see family and return to a slight sense of normality. But we'd be kidding ourselves if we really thought they'd keep that promise and a few weeks later we were proved right, Christmas was officially Cancelled.
Release: This debut LP from Baltimore-based producer Infinity Knives kept us hopeful before we got the Christmas Bubble news, then it cushioned the blow when the tories backtracked on their promise six days before Christmas Day.
A Substantial Meal (November)
More confusion came at the end of November over what constitutes as a "substantial meal" for pub-goers in Tier 2. But luckily self-confessed trencherman Michael Gove came to the rescue with the news that a scotch egg would suffice, in fact he'd scoff a couple given the chance.
Release: I'm not sure if cotton for lunch would quantify as a substantial meal but we're willing to give it a try for a pint of Fosters down the local eh?
Christmas is Cancelled (December)
Is that the Grinch? No, it's Boris Johnson here to crush all your hopes and dreams for the 100th time. Coal for everyone this year!
As if we hadn't had enough tiers already, in came Tier 4 and a new strain.
Release: Planning on getting all Chris Rea up in this b*tch and driving home for Christmas? Think again. It's been cancelled and now there's police forces acting like Drexciyan warriors trying to defend their borders and constituencies and what not. Enjoy!
A Brexit Christmas (December)
2020 might have been a car crash but at least we finally took our country back. #sovereignity
Release: Waving goodbye to free movement we watched as lorries lined up in a desperate escape for freedom from plague island. As a result, transport became basically impossible down at Customs and some drivers were very unhappy at the prospect of spending Christmas with a pork pie in a lorry. Seems fair really…
School Meal Bags (January)
And here we are today, as confused and bemused as ever by an assortment of blunders which probably could have all been prevented, had it not been for the sheer incompetency of a government out of its depth. Anyway, at least those kids got their free school meals after all eh? *cough* *cough*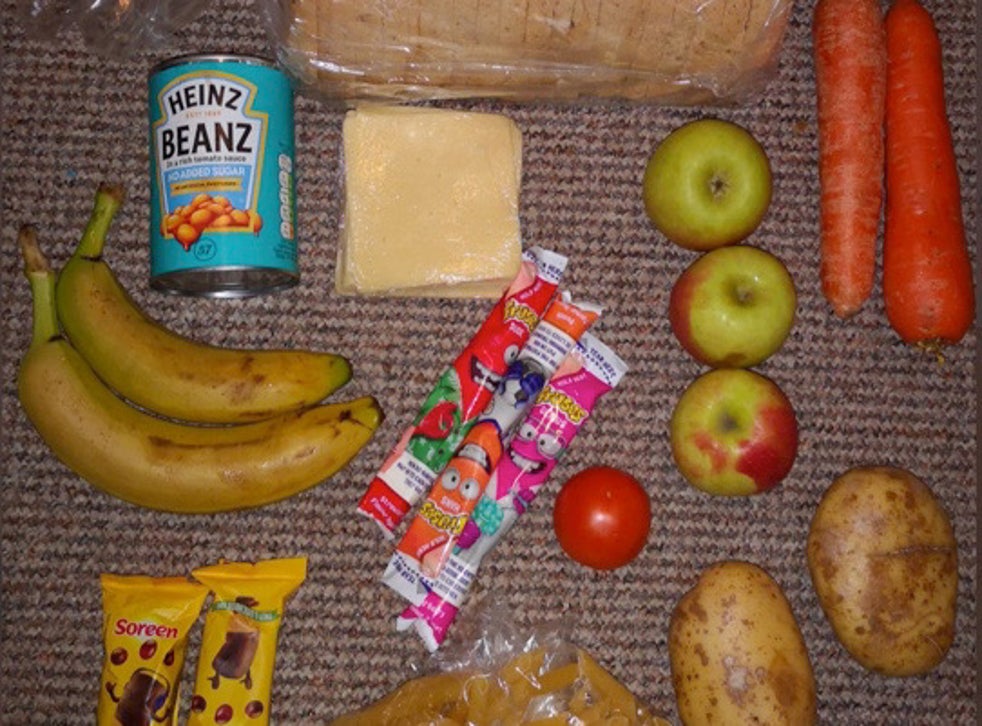 Release: It's only January and we're already playing angry, politicised techno about food. Come on now…
To be continued….
---