Tagliabue: The 'Wednesday Alternative' Mix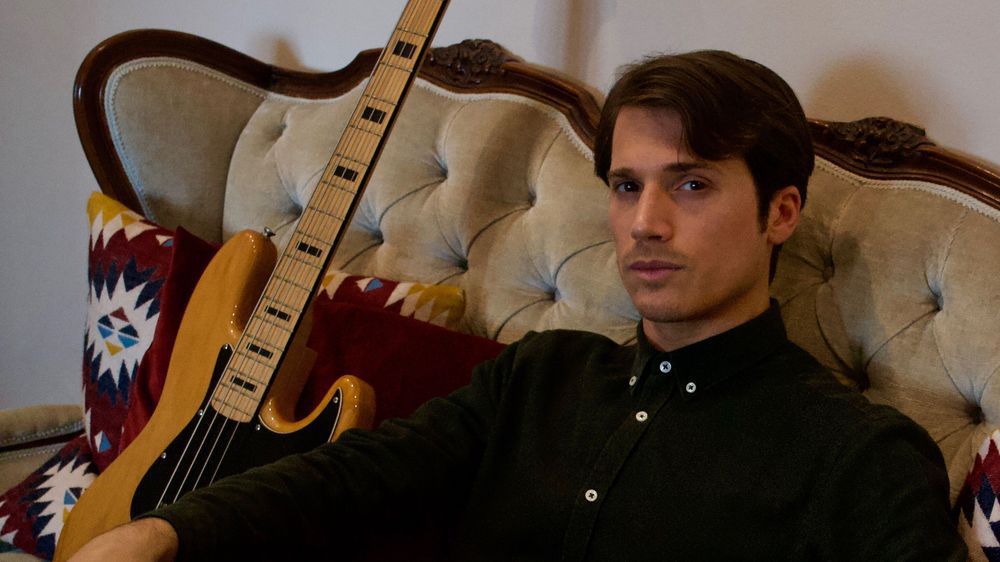 There's an immersive and psychedelic quality to Tagliabue's music.
Whether it's his DJ sets or his own creations, the Milan-based sound engineer, DJ and producer puts emotion front and centre, drawing inspiration from his natural surroundings — in this case, his home of Italy.
As a leading figure in the alternative music scene in the country, his interests lie in musical research which helps him authentically craft secular-leaning sonics that honour tradition whilst looking firmly to the future. Blending elements of folk, ambient and trance through the use of experimental and contemporary electronic techniques, he blurs the boundaries of genre, which can be heard via releases for Blue Sea, Lustpoderosa and Cosmica Music.
Ahead of his debut album, as Joseph Tagliabue, and his first mini-album, he treats us to a mix of mystical, organic sounds, which features several of his own forthcoming productions. Turn off and tune in…
Please introduce yourself… Who are you, where are you and what are you
My name is Joseph Tagliabue and I'm an inhabitant of Planet Earth, the place where I'm living now.
What does your music sound like? Can you draw what you think it sounds like for us (an image from the old internet is acceptable)?
It sounds like a miscellaneous of tracks that I love from artists that I love.
Where was the mix recorded?
The mix was recorded at home during a summer afternoon.
What would be the ideal setting to listen to the mix?
You can listen to it at home with speakers or in a park with headphones, as you prefer.
What should we be wearing?
Nothing in particular.
What would be your dream setting to record a mix: Location/system/format?
Anyplace can be suggestive, all you need is your music and a recorder
Which track in the mix is your current favourite?
There are many favorite tracks in the mix. A couple of Tagliabue songs that will be out very soon, music that I really love — and not just because I composed it myself.
What's your favourite recorded mix of all time?
There are many favorite mixes I have in memory, but the first one is coming to mind now is Vladimir Ivkovic's set at Terraforma festival in 2019, during a beautiful afternoon under trees of Villa Arconati.
If you could go back to back with any DJ from throughout history, who would it be and why?
It would be probably Daniele Baldelli at the legendary Cosmic club on the banks of Lake Garda, because a new way of playing records started there and we're still talking about that (and we will again). I'm not sure about a b2b maybe a little chat listening to his music.
What was your first DJ set up at home and what is it now?
My first setup was a turntable, a CD player and a cassette player disabled from an old hi-fi system and linked to a four faders (only) mixer. Now I've got two turntables and a self-made rotary mixer, sometimes a couple of CDJ players.
What's more important, the track you start on or the track you end on?
What is in between 🙂 seriously, all the tracks from the start to the end. I think about a mixtape as a continuum of music, not only single parts. First and last tracks are important and not random like all other
What were the first and last records you bought?
The first record I bought I think was Moby – 'Play' and last one is Donato Dozzy & Daniele Di Gregorio – 'Buchla & Marimba'.
If this mix was an edible thing, what would it taste like?
Psilocybin mushroom for sure.
If it was an animal what would it be?
Bufo Alvarius.
One record in your collection that is impossible to mix into anything?
Most of them, I like challenges.
Upcoming in the world of …
Debut album, a first Tagliabue mini-album will be out very soon on Elephant Gait record label and a very special LP is on the way via another record label that I really love.
Anything else we need to discuss?
Ignorance and climate change.