Kareem El Morr: The 'Shine A Light On' Mix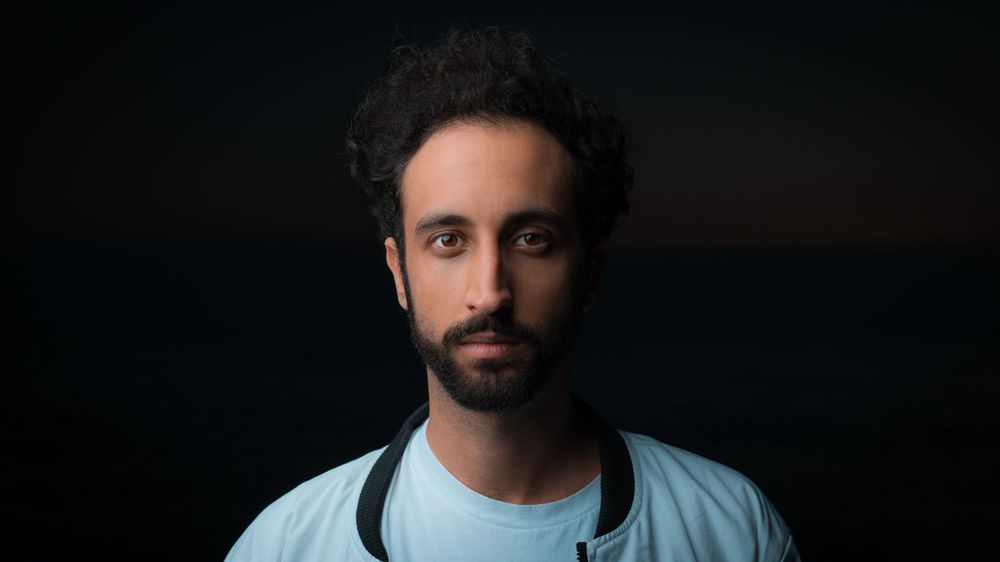 Munich's Kareem El Morr has carved out a reputation for his refined blend of electro, IDM and trance. Since his debut on local label RFR in 2018, El Morr has made a several other contributions to VAs including his opener on the Munich-focused Ilian Tape four-tracker, Bias Jams.
It's been a couple of years since his last outing but now he returns with his debut EP, Wasteland Breaks, for Molten Moods — a collection of meticulously produced cuts that showcase his approach to detail and melody. Ahead of the release, set for 7th December, we invited him to take control of this week's Shine A Light On mix which floats through crisp, atmospheric electronics, giving you a taste of what Kareem is all about.
Please introduce yourself… Who are you, where are you and what are you
I'm from Munich, born and raised, 32 years old, producer, DJ and perhaps a nerd.
What does your music sound like? Can you draw what you think it sounds like for us (an image from the old internet is acceptable)?

Where was the mix recorded?
In my Home Studio in Munich.
What would be the ideal setting to listen to the mix?
Maybe first sitting, then, later on, standing or falling I guess.
What should we be wearing?
Something that protects you from the falling part.
Which track in the mix is your current favourite?
The last one, it's called 'Ten Hours' from Arovane. It's an amazing mixture of intensity and lushness. I love it.
What's your favourite recorded mix of all time?
Right now it's this one, but that changes as soon as I do the next one, because my taste changes sometimes quite radically. I don't really like that but it's not possible to control. It doesn't mean I don't like the things I listened to before but I am often hyped by new things, like a new sound aesthetic or a new workflow in the studio which changes the sound or other things like that. I just go with the flow and work my way through the insane amount of amazing music out there and try to incorporate things that inspire me, into my own work.
If you could go back to back with any DJ from throughout history, who would it be and why?
I want to change that question to which producer I would want to spend a day working together with, because that would be the bigger thing for me. And my answer would be Tobias Freund, Ernestus and Oswald or Robert Henke at the moment. There is so much to learn from those legends, the production quality and musicality of them is on a level I really admire.
What was your first DJ set up at home and what is it now?
I started with just one turntable and a mixer, just mixing from Winamp to vinyl, then a new track in Winamp and again to vinyl. I eventually bought another turntable a year later and it was a different brand and different model and really shit, so everything was not ideal but it stuck with me until now anyway. I was 16 back then… today I have two XDJs and a mixer at home, no turntables left 🙁
What's more important, the track you start on or the track you end on?
In a podcast they are both equally important for me. With this mix I wanted to start with a hint at which direction the next hour will (or won't) go and finish with a piece that leaves something resonating inside you, that's a bit different from the vibe before.
If this mix was an edible thing, what would it taste like?
Spacecookies?!
Upcoming in the world of …
I'd like to point to my new release on Jonas Yamer's Molten Moods. I'm really happy about this one. It will finally get released on Dec 7th. Jonas is a good friend and great guy, you should really check out Molten Moods if you haven't yet. I included an unreleased track of Jonas' band Carl Gari in the mix at 45:20 and one by myself somewhere else.
---
Follow Kareem El Morr. Buy Wasteland Breaks.