Christian S: The Ransom Note Mix
Christian S is a mysterious force to be reckoned with – the well established disc jockey and trend setter has been a key player in the Cómeme crew for many years and has released a fine assortment of oddball dance music. His style is wild and wide ranging – this is a no holds barred contest and no genre or style is off limits. His adaptive take on dj'ing and production has allowed him to merge and manipulate worlds and in turn he has been supported by a wide number of promoters and clubs across the world. Appearances at the likes of Panoramabar, Salon Des Amatuers, De School and beyond have rendered him a consistent presence.
We are delighted to welcome him as part of The Ransom Note mix series, this one is big.
Listen and download below:
---
Please introduce yourself… Who are you, where are you and what are you?
I am a DJ and producer from Cologne and part of the Cómeme family. Right now sitting in the afternoon sun after finishing this mix.
What does your music sound like? Can you draw what you think it sounds like for us (an image from the old internet is acceptable)?

A sloth.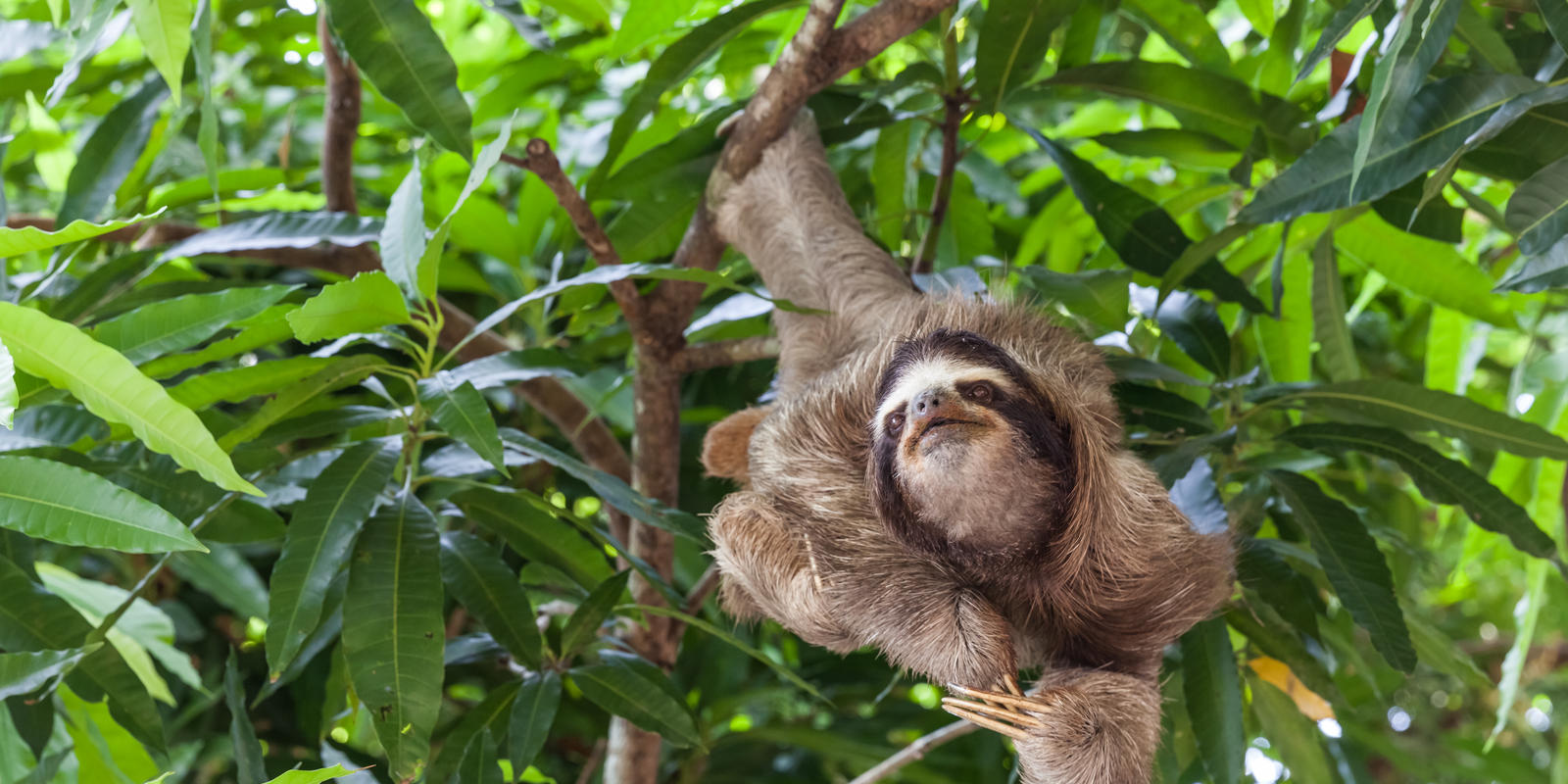 Where was the mix recorded?
50° 57' 3.092" N 6° 55' 23.682" E
What would be the ideal setting to listen to the mix?
Anyplace with a good sound and enough time. But being a sloth the ideal place would be upside down in a very nice tree in a portuguese jungle.
What should we be wearing?
Fur (only your own)
What would be your dream setting to record a mix: Location/system/format?
—
Which track in the mix is your current favourite?
They are all favorite tracks. I think "Kit Plaetnev V Okeane" from Aki Aki & Rasputin is really special. It came out one year ago and has just been repressed. I am also excited about new music on Cómeme. In this mix there is "Futuro Caos" by Gladgazuka, which came out in May, and "Be A Child" by Katerina, which wil be released on her debut EP on September 21st. Towards the end of the mix there is one of my alltime favorites, which i carry around in my bag since 15 years or so. It's called "No.5 (Malfunctioning)" by Anthony "Shake" Shakir.This track contains everything I love. It's not very flashy but it I think it's ultracool.
What's your favourite recorded mix of all time?
Its a mixtape by DJ Pery which propably is a copy of copy and went through many hands. I have it since the late 90s and its most likely the mix i listened to the most. Eight years ago the cassette was taken to Buenos Aires and when i was there this year in may i got it back (Thank you Gary and Eugenia!) and I digitized it. There are many great mixes of DJ Pery on the internet but my cassette is the best i heard so far. I think he belonged to something like the second generation of italian cosmic Djs and he owned a Club called "Melodj Mecca" in Rimini in the 80s and early 90s. When i listen to the mix i feel a yearning for that time and that place. It's a fantasy.
I just uplooaded it to soundcloud two weeks ago HERE and HERE.
If you could go back to back with any DJ from throughout history, who would it be and why?
DJ Pery, Ron Hard, Larry Levan and so on … but perhaps even more interesting would be a visit to all those lesser known clubs in the late 80s with great DJs who are forgottten today. I would like to be there during the time when instrumental versions and tracks started to dominate the dancefloor instead of songs and vocals. Clubs like Morocco in Cologne or Front in Hamburg. But on the other hand .. the weather is nicer in Rimini.
What was your first DJ set up at home and what is it now?
A friend of mine and I used to hang out after school making weird and noisy mixes using a direct driven turntable without pitch, a CD Player, tapedeck and a borrowed soundcraft mixer. But soon we bought propper Technics 1210 second hand which i still use today together with an Ecler Nuo 4.0, a Flashback delay pedal and two CDJs.
What's more important, the track you start on or the track you end on?
The starting track.
What were the first and last records you bought?
the first: Falco's "Rock me Amadeus" – a 12"
the last: "Checklist" by Mutant Beat Dance – a WAV
If this mix was an edible thing, what would it taste like?
Mezcal
If it was an animal what would it be?
Sloth again.
One record in your collection that is impossible to mix into anything?
I think there are people who could mix everything from my record collection into anything.
Upcoming in the world of…
I am happy that my track "Column 241" on the ://about blank compilation 005 will be released in October. It's the last track on my mix but you can also listen to it HERE.
Besides that i am working on remixes and a new Ep, travelling to Odessa and also looking forward the "Room for resistance x Cómeme" party at ://about blank in Berlin on the 15th of September.
Anything else we need to discuss?
What did you put in my drink?
---
Follow Christian S on Facebook HERE.