Outspoken Dancing: A Conversation with Irakli
The relationship between music and politics can be fickle, there are some who say that the two should be divided, that culture and the art should act as an escape from the burdens and constraints of society. However, for others it is far from being that simple, politics and society becomes a key and definitive influence on their own approach to creativity and their relationship with creation.
Earlier this year Georgian producer Irakli released an album on Dial. Titled "Major Signals" the record showcases an array of electronic experiments and lends a nod to the influence of science fiction and artificial intelligence. Irakli has always looked to draw upon wider cultural references as inflluence for his own music and over the years he has contributed to books, exhibitions, films as well as having performed with classical orchestras.
As a prominent figure amidst the Berlin techno community he is one of the minds behind the innovative party series and collective STAUB which has often been regarded as one of the most forward thinking in the German capital. Irakli has also been politically active, an outspoken advocate against injustice who isn't afraid to use his music to inspire change, support reform and inclusion.
We spoke to Irakli about his latest record…
So, tell us a little bit about your background? How did you first become interested in music?
I think music was always there, from the beginning, as far as I remember. For many people like me, music is probably a place to escape from thinking and dealing with emotions. As a child I took piano lessons at age 7 which gave me basic understanding of theory and practice but also formed a way of listening and somewhat analysing music too. Producing is a very intuitive process for me but I think it's important to have some background, which can be a main point where one's intuition is built on
There were also years in which I was simply a "music-nerd" – just collecting and listening to music. During this time I was mostly listening to electronic music, from techno and house to disco, ambient, electronica and all kinds of hybrids in between (old and new). My collection also has some Classic, a lot of Pop in different Edits and variations too. Recently some soundtracks as well, I think soundtracks are very interesting as a format. It has some kind of different idea behind it that makes it even more exciting, some kind of extra dimension to it.
I started producing around 16-17 years ago, or even more. I was still a student back then. I just felt like making music and I did not have an instrument available but computers. It would take me so much time to find the right sounds that at one point I deleted all software. I had come to realise I had to decide between producing and finishing my studies. So I decided to get my degree first. Years later I started again (around 2010), software was easier to use and I had the money and chance to buy some hardware too. After that it became an essential part of my life. I never thought it would get more and more serious. But here I am releasing an album…
Were there mentors or people in your life that helped you get started with music production/DJing?
Sure, it is difficult to name all of them, mostly Djs who inspired me with their skills. I have to mention Stefan, who is running the club Artheater in Cologne. He was one of those people who supported me in the very early days of Dj-ing, inviting me to play at a time where I would not dare to ask somebody to play in a club. Cio D'or being a great friend and honest in her feedback. Most of all, all those promoters or resident Djs who invited me to play in those early days made me believe in myself.
At what point did you realise that you might want to create and produce your own material?
Everything interesting in my life just happened, I never planned it. Same with producing. Turning it into a 'career' sounds like a big and serious responsibility, maybe it also implies expectations and some kind of competition. I don't want to be in that position. Making music is for me the opposite, I do not want to think about anything else than the music itself. At least I try to keep it this way. I think first I was going out and dancing a lot, it became part of my life, like music itself. It led to promoting small parties, first in Cologne, then in Berlin. Our friends made a new club "Raum", which was close to Sonnenallee in Neukölln, back in 2012, and we started these parties called Moments. Together with my friend Yacoub we started our own Label I/Y. Records were sold out soon and one thing led to another. That club closed in a few months and we moved with a new concept to About Blank and that was the beginning of the STAUB parties. That gave me and my friends a bigger platform to develop ourselves, create a network of talented and interesting artists around us. So I guess this is a short story about how I got involved.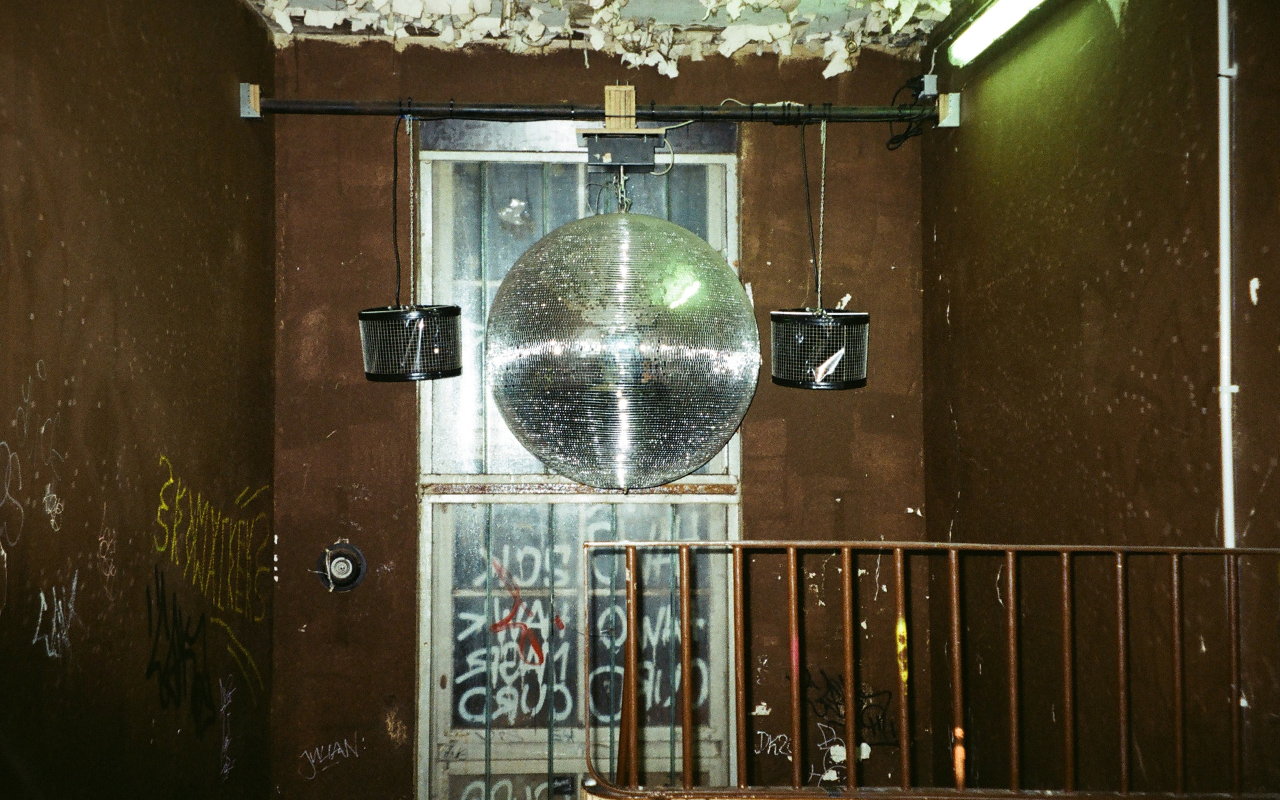 Do you have any stand-out experiences of parties or dancing that you'd like to recount? What made you fall in love with it so much? Any moments in particular that are highlights?
There are plenty of stand-out experiences, every place has its magic and with the right setting and music that magic appears. I like to be surprised. It doesn't matter how, it can be a piece of music, moment of transition or a night in the club as a whole experience. A night at hot mass in Pittsburgh (amazing place with great community behind it) or being at IN club in Baku (unbelievable energy on the dance-floor), "marathon" closing-sets from Berghain-residents are but to name a few.
Where does your relationship with politics and social change stem from?
I can't stand injustice, it is probably why I can't just sit and watch when something terrible is happening. I don't think musicians are political parties, and I don't think nor want to influence opinions. I believe I have to stand and show solidarity to those in need. It is something I believe everybody should do, as an artist, as an accountant… it doesn't matter what profession or one's role in society.
How does this relationship pair with your own musical creativity? You've always been outspoken and keen to challenge opinions you disagree with, do you feel this to be an important characteristic of an artist like yourself?
I am not sure there is a direct link or if I see a clearly defined relationship. It always depends on ideas and processes. Humans carry their own backgrounds, their understanding of socio-political or cultural challenges. This probably is translated in creative concepts when we work on them.
I think there are two different sides yo it, I don't think that there is one big community, on one side there is a music business with all its business-properties and strategies. It would be naive to think something will change there. But at the same time on the other side many individuals or collectives worldwide are active in different fields and helping and supporting each other and this is great. I think it would be great to see more solidarity. I wish people were more involved, more aware of the challenges we are facing and searching ways for a better future. So many complex issues where we need analysis and deeper understanding. I think the key is education, we should educate ourselves and others around us, to be able to find the right solutions. At least in the dance music community I see a lot of initiatives from different individuals, crews and institutions. They are trying to create platforms for discussions and exchange. I believe this is a good start.
Describe the concept and rationale behind the new record?
"Major Signals" contains music from the last 4-5 years. It was not made out of scratch having specific ideas in mind. It was more a process of creating and curating in a direction, something I wanted to explore. Maybe it was just a try to create an own sonic world. Everything else is left to the imagination of the listener, they should decide where these signals are coming from.
Buy "Major Signals" HERE.