Introducing… Khruangbin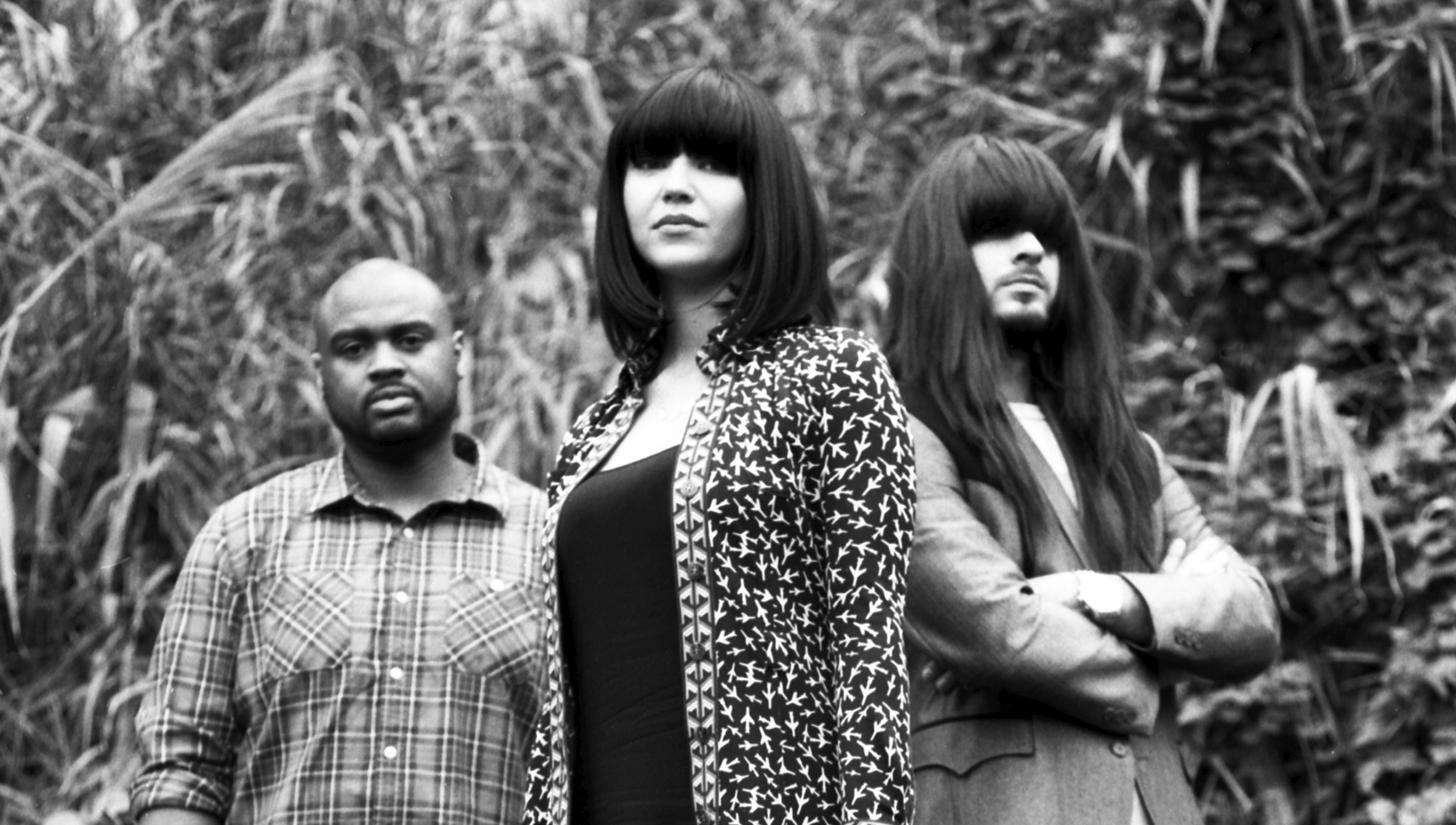 When you think of Ransom Note, your first instinct probably isn't that we're the ones in the know when it comes to Thai-funk being made in Texas. However, being Ransom Note's shining beacon of exploration (read: the one that doesn't know much about electronic music and spent most of his degree studying world music) I thought I'd investigate Khruangbin and find out a little bit more about this weird and wonderful outfit;
Please introduce yourself;
Who are you?
Collectively, we're Khruangbin. Individually, Laura Lee (bass) and Mark (guitar). Our buddy DJ plays drums with us.
Where are you from?
We're all from the Space City, Houston TX, but the band was born in Burton, a small town about an hour and a half west into the hill country. It's where all of our music was written and recorded.
Where are you now?
LL: I moved to East London about a year ago and have never felt more at home. The distance from Texas can be an obstacle sometimes. No one ever anticipated band practicing via skype (ha!), but it has its advantages. And when it's time to record, lucky me gets to fly back to Houston, drive out to the hill country, and spend some time in the barn where we've made our recording space. M: I live in Houston. It's hot, and there's good food. Our Skype band practices usually consist of jamming, arguing, and tequila. LL: …It's like I never left.
What is a Khruangbin?
LL: A Khruangbin is an airplane. Our bio says "engine fly", which is the literal translation of the Thai word, and our favourite way of describing it. It's an homage to the Thai rock/funk that inspired the formation of the band, and the airplane symbolizes the international set of influences that shaped our music.
What's the musical blueprint behind Khruangbin?
M: We listened to a lot of different types of music on those long drives out to the country, but our favorites were these 60s and 70s Thai cassettes, and they had a heavy impact on the direction of the band..like what scales we use and the inflection of the melodies… LL: …I'd definitely say that there's an element of folk tradition in our music, especially within those certain scales and inflections. In terms of how our songs are formed, it's kind of a call and response between the drums, bass and guitar. We usually start with drums and bass, and set up a framework for the guitar to "sing" over.
How did funk get to Thailand? Who were the first funk artists to really break through on the Thai scene?
LL: Wish we could give you a real run down on Thai musical history, but we can only tell you what we know from listening, and we've only scratched the surface. We became huge fans of Monrakplengthai (A sort-of "Awesome Tapes from Africa" of Thailand) and started collecting the various Southeast Asian Pop/Rock/Funk compilations that started appearing a few years ago. It was this whole new world of music we'd never heard of, but it sounded so familiar: really funky bass lines, fuzzy wah guitars, horn sections, and since many East Asian languages are tonal, the words themselves can shape the melodies. M: In exploring this music, we learned how Western music shaped the songs we were listening to.…. like how The Shadows, who were the biggest act in the UK music scene just before the Beatles broke through, helped define this sound. They did the instrumental surf-rock/pop thing and were so successful that they did one of the first worldwide tours. Subsequently, they had a huge influence all over the world, especially in East Asia. For example, in Thailand — they had such a heavy impact there that a new local genre was born; known as "Shadow Music". Shadow music is the precursor to what here in the west we refer to as "Thai-funk".
Top 5 Thai-funk tracks?
"Sung Nang" by Salak Silathong (Watch here) "Mister Slow" by The Impossibles (Listen here) "I Thui Thing Thung" by Dao Bandon "Huang Nong" by Sutrak Aksonthong "Racing" by Generation (Listen here)
Do you think that being based in Texas has had a significant effect on your sound? Do you think there are many similar bands to you coming from the deep south (or anywhere else for that matter)?
LL: I think that Texas has most definitely influenced our sound. Texas is huge. And we started Khruangbin in a barn in the "middle of nowhere", and I think that aspect of Texas – the spaciousness, the big sky, the air – is definitely in our sound. Now, that being said, we don't fit the traditional Texas bill, so to speak. And while there were a wide variety of types of music coming of Houston at the same time we did, we were definitely in our own category. We've been told quite often that we remind people of the likes of musicians coming out of California. With California's Asian, surf, and psych influences, that doesn't come as much surprise. M: I think that there is a collective consciousness when it comes to waves of music and tastes in music. People of the same generation feed off the same influences and crave the same feelings in music. While there may not be another band doing exactly what we do, there are definitely hints of the same vibe.
You've already garnered plays by some pretty high profile figures including the great Don Letts. What's been the highlight of your musical career so far?
LL: Ah, Don Letts… I still can't believe it. Since I'm in London, I found out while Mark was still asleep in Houston, and I sent him about a million exclamation points via text and email. To be honest, this is the highlight–feeling the momentum.
What would your sound be if it was;
A colour?
M: How about a painting? Like a Jonnie Swearingen. (He's from Burton!)
A plate of food?
LL & M: Gumbo.
A season?
M: Late Summer, as the sunsets start to get more orange.
A cartoon character?
LL: Splinter, master sensei of the Teenage Mutant Ninja Turtles.
What can we expect to hear from you in the next few months?
We'll be releasing a 10" this September/October through Night Time Stories, in association with Late Night Tales, which will be followed by some dates in Europe.
Anything we might have missed?
We just released the video for "A Calf Born in Winter", the single is now available on vinyl and on iTunes. Plus, we recently put together a mix tape for iD's Slumber Sessions;