Artist To Artist: Frank Wiedemann & Rainer Buchmüller
Now it's time for something a little bit different, a whole new variation on a theme with two distinguished guests who go a long way back..
Frank Wiedemann is perhaps better known as one half of the longstanding electronic duo Âme, the founding duo alongside Dixon behind Innervisions. The duo have also released music prominently on the likes of Ostgut Ton and Sonar Kollektiv and are regarded as one of the biggest and prominent duos in dance music in the present day.
Rainer Buchmüller aka Sugar Ray Buckmiller is Fred und Luna. Got your head around that? Great, cool.
He has been making music and working within the industry for decades and first met Frank Wiedemann in a record shop in Germany way back when. They've become close friends ever since and Rainer released his debut album on Bigamo Musik, Frank's alternative label back in 2017. Now several years on and the Fred und Luna project is alive and well picking up firm support from eclectic tastemakers and labels alike having recently released new music on established imprint Compost Records.
Anyway, we invited the pair to talk past, present and future and things went a little weird. Just how we like it really…
Recently, near Wolperath/ Germany, in a foggy wood…
Frank Wiedemann (Âme): Hello, is there someone there?
Rainer Buchmüller (Fred und Luna): Yes, there is.
FW: I can't see who it is. Who is it?
RB: It's me. Is this an interview, or what?
FW: Yes, it is.
RB: Okay, might as well. Let's do an interview then. Who gets to ask questions first?
FW: We've already had four questions there.
RB: Well spotted. Then I will ask a fifth: Do we know each other?
FW: Presumably, yes.
RB: Are you sure?
FW: Yes, we met in a record shop.
RB: You remember that?
FW: Yes, I used to meet people only in record shops.
RB: And nowadays?
FW: Not so much today. More back then.
RB: Do you still remember when that was, "back then"?
FW: That must have been 22 years ago. Your name is Stefan, right?
RB: No, I think you're confusing me with someone else. I know a Stefan, incidentally also from a record shop. And also from back then. But Stefan left Germany and he hasn't been here in a long time. So I can't be Stefan. Back to you. You seem familiar somehow. Do you happen to be from Karlsruhe or did you live there 22 years ago?
FW. Yes, that is correct.
RB: Aha, so you're a musician, right?
FW: Yes, I am.
RB: I think I have an idea now. I think I know you. Didn't you have an organ?
FW: Yes, I did. A Yamaha YC-45D. Walnut brown. With a ribbon controller! Do you play the organ as well?
RB: Yes, I did. I had a Yamaha just like you. A YC-25D. What a coincidence, right? Unfortunately, without a ribbon controller. But it was bright red ‒ with yellow, green, white, black and red tone levers. And 19 bass keys! Almost like yours. Do you still have it?
FW: No, I left it in Karlsruhe.
RB: Oh, so you moved away?
FW: Yes, to Berlin.
RB: And why?
FW: A change of place, I think. I needed a change of place. Fresh air. Berlin air.
RB: Berlin air was important?
FW: It turned out to be right for me, yes. You also happen to be from Karlsruhe?
RB: Originally, yes. I was in Berlin in between. Didn't turn out to be right for me. I live back in Karlsruhe now.
FW: With your organ?
RB: Yes, with my organ. Without its original legs, though. I never play it out of the house, it weighs a ton. Too heavy. 95 lbs. with its legs. I'm glad that modern keyboards and software don't weigh so much. Do you still have a keyboard?
FW: Several.
RB: Oh, and which type of music do you make?
FW: House and the like. Electronic music. And you?
RB: Electronic music and the like. As it happens. Motorik, repetitive music with spherical sounds. Krautrock. What music do you listen to? Jazz? Soul?
FW: Jazz. Stevie Wonder also. And electronic music. Kraut, also Cluster, Harmonia and so on. And TR-606 stuff.
RB: Different things.
FW: It's part of the job.
RB: Aha, may I ask what you do?
FW: I produce, play live, compose, curate, respond to emails, do label work, give interviews, and more. There's loads to do and never enough time.
RB: Yes, we could all use more time. Especially time for breaks.
FW: I love breaks, also in musical terms. Do you?
RB: I agree. John Cage got me on it.
FW: Oh, you know what you're talking about then.
RB: I studied musicology.
FW: Historical or systematic?
RB: Historical.
FW: In Hamburg or in Heidelberg?
RB: In Heidelberg. I love place names that end in "-berg". Berlin-Kreuzberg, for example.
FW: I prefer Neukölln.
RB: Bowie had a song called "Neuköln" on the "Heroes" record, inadvertently spelt with only one "l".
FW: You have a keen eye.
RB: I work as an editor in my main job, so I notice things like this of course.
FW: You know your literature then, interesting. Bob the Builder or Fireman Sam?
RB: Both. And Paw Patrol of course.
FW: Serious literature as well? Sartre? Vian?
RB: Boris Vian, of course. And all the 'Pataphysicists.
FW: 'Pataphysics? Is that something about "patatas"?
RB: In a way, I suppose. I love potatoes. Do you?
FW: I like Spätzle.
RB: (laughs) And kraut, as you already mentioned.
FW: (laughs) Yes. I even started a label two years ago and its first release was a Kraut record.
RB: Another coincidence. I released a Kraut record two years ago. On Bigamo. Do you know it?
FW: Ha ha. Bigamo is my label.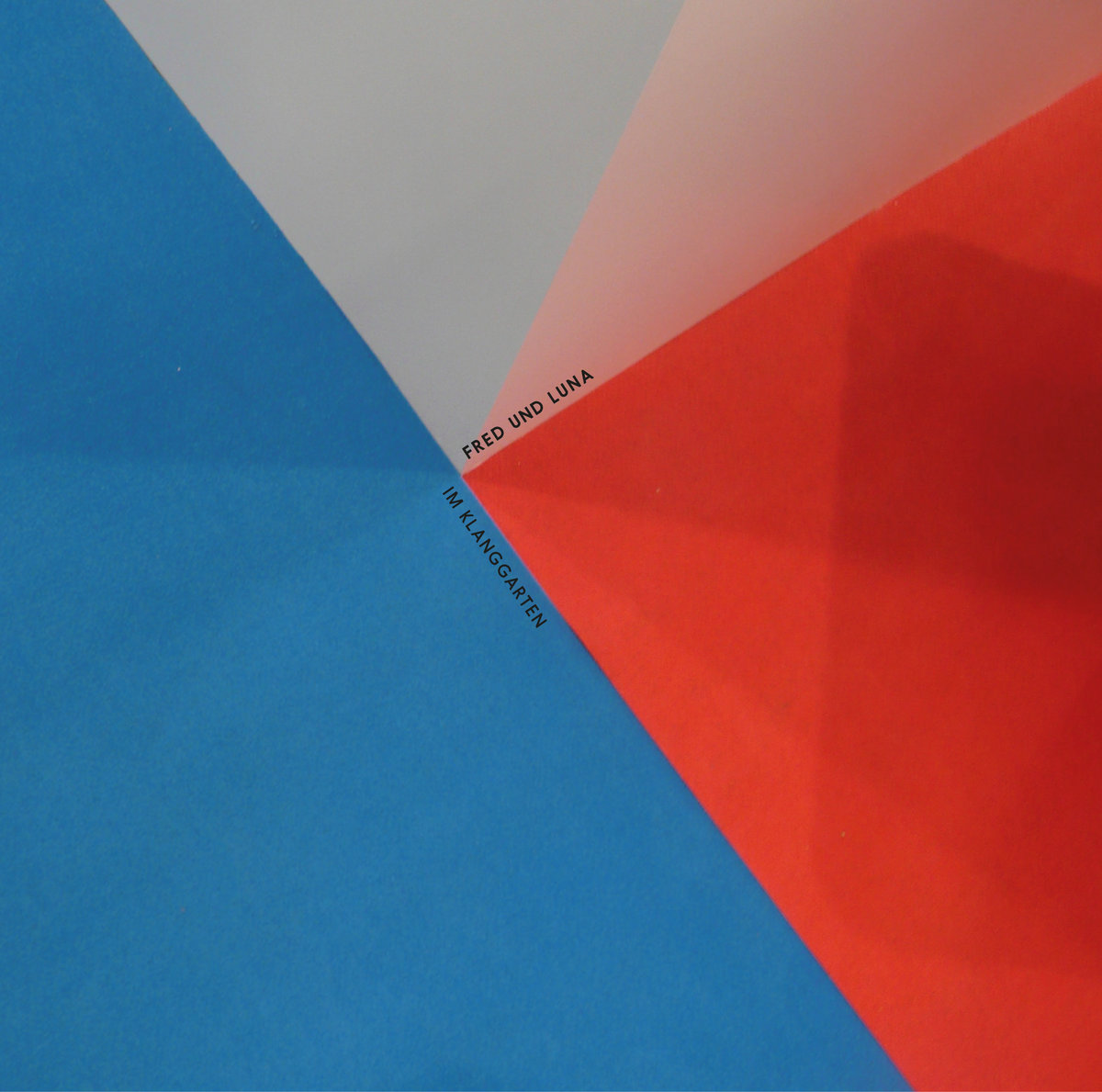 RB: Oh man, Frank, it's you! I couldn't make you out in the fog.
FW: Rainer? I can't believe it. What are you up to in this godforsaken area?
RB: I'm looking for an interview partner for a Ransom Note article. And you?
FW: Me too. Man, what a coincidence. That calls for a drink. Come on, let's go.
RB: Very good idea. Let's go. Left or right?
FW: Centre. China or Africa?
RB: Both. The sea or the mountains?
FW: The mountains. (Very much so!) Landscape or still life?
RB: Still life. Yellow or blue?
RB: Blue until last February. Yellow since March. Lemon or grapefruit?
FW: Apple. A as in Anfang (German for "beginning") or E like the end?
RB: Normally A as in Anfang, but to wrap things up now: E like the end.
---
Buy the recent release on Compost HERE.
Thanks a million to Stefan Widdess, whom without his translation and assistance this piece would never have been possible…