Special Disco Mention #37: Charles Kennedy
We thought it's high time we pay tribute to one of our political heroes. Mike Boorman remembers a surreal scene where Charles Kennedy held court with revellers who were there to see Fatboy Slim DJ in the room next door, and Catherine Sinclair-Jones (LibDem council candidate and party campaigner) pays homage to the man who inspired her to get into politics…
Mike
Poor old Charles Kennedy. It's all too easy to glorify someone after they're dead, but you just know that it's all true in his case – he was indeed 'universally loved'. And the many stories that have emerged in the last couple of weeks serve as a reminder – especially timely given the current vitriol surrounding the election of a right-wing government – that it is possible to stand up for what you believe in without hating the people who believe the opposite.
Not even the Iraq war managed to strain his great friendship with Alastair Campbell, and I think that speaks volumes. While many will forever admire Kennedy for his stance on Iraq, I actually admire him even more for his rules of engagement. If more radical politicians delivered their arguments with the balance and humility that he did, then maybe they wouldn't be a political minority.
All that aside, my enduring memory of Charles Kennedy came a couple of years ago when Fatboy Slim performed in the bar in the House Of Commons, on some random Wednesday night. A right old motley crew was in attendance; Zoe Ball, Trevor Fung, Dave Beer, Pete Gooding, Lembit Opik (I just knew Opik would be there), Shovell (not on percussion) etc. etc. And there was Charles Kennedy at the cash machine, which, like the other two in that side of the palace of Westminster, had run out of money. He guffawed with laughter and turned around to the queue and said "well, the treasury did warn us!". And I didn't care if he'd cracked that one every single month during the recession – it just seemed so typically Charles Kennedy – without a second thought, trying to be funny to a group of strangers.
Westminster has lost a genuine human being.
Catherine Sinclair-Jones
It is an honour, nay sir a privilege, to write an article on Charles Kennedy – one of my all-time political heroes. The words will trip off the tongue I thought, putting cyber pen to paper. Yet the whole exercise has left me with the 21st century equivalent of a room full of scrunched up yellowing balls of paper in an attempt to pay adequate tribute to the former LibDem leader after his tragic death last week.
Trying to get excited about British politicians generally feels like an uphill struggle. You can get enthused about policies, sure, but getting a sense of who an MP is behind closed doors – what they're like with their friends and family – is nigh on impossible. We're constantly stymied by neurotic advisors and PR teams keen to keep MPs 'on message' and stop them from becoming 'out of touch.' Any yet, of course, this is exactly what puts people off politicians in the first place – the maddening lack of sincerity; the fact that they can't discuss their holidays/cat's name/football results without somehow mentioning 'hardworking families' or the 'long term economic plan,' where people are either 'voters' or the collective, faceless 'taxpayer.'
In the world of smoke and mirrors that is modern politics, Charles was a breath of fresh air; a man who was so clearly, and sometimes painfully, human. Becoming an MP at just 23, on the back of a Fulbright Scholarship in the states, Charles held his seat for 32 years, first for the SDP and then for the Liberal Democrats once the SDP and Liberals merged. He was, in the literal sense, a 'career politician' – and yet I've deleted that phrase about 20 times (it would be on a fair few of those scrunched up pieces of paper) – a poisoned chalice of a job description as people (rightly) attack the Westminster bubble for being too insular and disconnected from the real world. But again, this wasn't Charles, the jovial fresh-faced man who cheerfully campaigned with his fiddle-playing dad in 1983, and snatching the seat from the Conservative Party in a shock victory for the SDP. A young MP nervous about getting a flat in Hammersmith because he wasn't sure how to get there from Gatwick, and had absolutely no clue about how to get to Westminster once he'd made the perilous trek from the airport.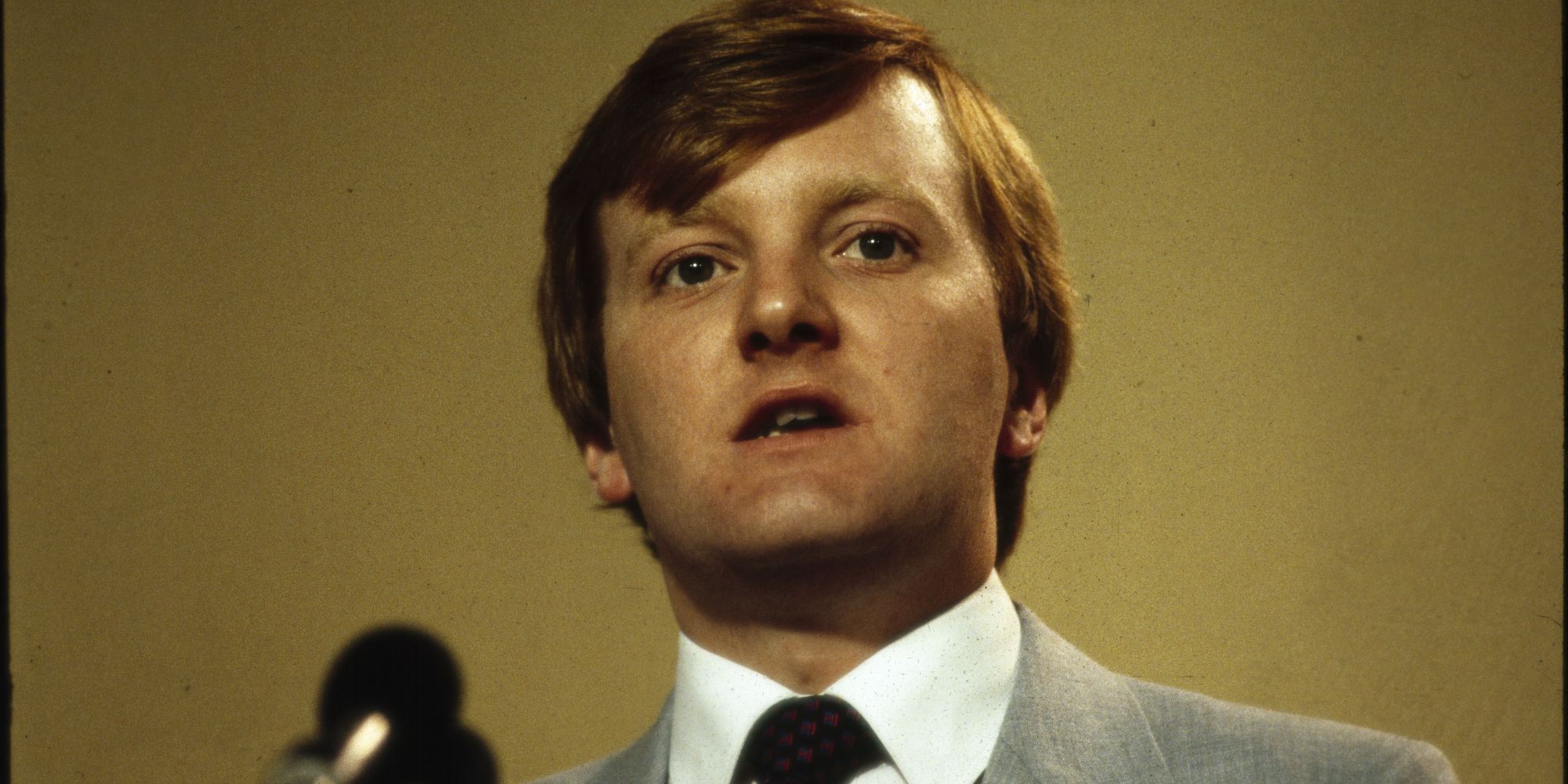 Charles was, above all else, a man of convictions and clear cut principles – he always knew where he stood on issues, and was eager to argue his case with anyone who would listen. After becoming LibDem leader in 1999, he had no qualms in distancing himself from Tony Blair's New Labour, not seeing the two parties as natural allies unlike his predecessor Paddy Ashdown. But what was so refreshing about his stance as a leader of a political party was his refusal to attack the man – he was happy to defend social justice, his passion for Europe and the EU and, most famously, his opposition to the Iraq War on evidence and conviction, his glasses perched on the edge of his nose as he quietly but firmly spoke his mind. His stance on Iraq was incredibly brave, at a time when Labour and Conservative MPs branded the LibDems 'traitors' over their refusal to back military action. But it also galvanised the position of Charles as a modern political hero, inspiring hope in voters as he appeared on the barricades at the huge anti-war demonstrations – a man of action who the public could trust to speak for them on issues ignored by the leadership of the two mainstream parties: pro-civil liberties and anti-war.
He was a conviction politician disgusted by the idea of basing party policy on media spin. When it was suggested to him by Peter Oborne in 2002 that he reposition the LibDems between the two major parties, his outraged reply was that "in politics you should position yourself behind what you believe in and articulate it. Then see if that's what the voters want, and if it's not what they want, well, that's democracy."
It's this honesty and intelligence that made Charles that great political unicorn – a great guest on panel shows. He may have despised the 'Chat Show Charlie' that the media gave him, but he clearly loved appearing on shows like 'Have I Got News For You' and regaling the audience with tales from Westminster and the Highlands. I'm cringing at the thought that someone out there would put a certain blonde, mop haired loon in the same category in this respect … you know of whom I speak (I don't like to say his name out loud in case I accidentally summon him). But Charles wasn't invited on to be ridiculed and wrong footed, and his contributions were always as much about personality as politics. I watched one of his appearances from the '90s last week, where he was goaded about his relationship with Tony Blair, but Charles took the opportunity to reveal that Tony had a huge billy bass fish in his office, a charming gift from John Prescott. And that they shared a passion for David Bowie. Because as much as Charles was a fierce and dogged debater, as Ken Clarke said, he would savage you in the Commons but smile and shake your hand once the fight was over. He had many friends within the House and across party lines, including Alasdair Campbell – if you haven't already seen it, Campbell's poignant tribute is well worth a read.
Charles was a man of warmth and good humour, and away from the public eye he was quite a shy soul, devoted to his son Donald and to his close friends. He loved living in the shadow of the mighty Ben Neviss, and admiring the scenery, but was also content never to climb it, preferring to stay in and read a book while his family went out trekking. When Charles did invite someone to "nip out for a wee bit of fresh air" it was a euphemistic invitation to share a couple of his favourite Marlboros over a doorstep chinwag.
It is a devastating loss for politics that Charles Kennedy, the sort of man who would write a parliamentary letter to Phil Lucas about his favourite Muppet (Gonzo, naturally) should have been taken so young after a very public struggle with alcoholism. There will always be a sense of what might have been, how differently things might look now for the LibDems if Charles had been able to continue as leader in 2006. But of course he couldn't. While I hope this tragic loss raises awareness of issues surrounding alcoholism, I hope as well that some of Charles Kennedy's legacy will be to remind politicians of who they should be: what people want to see and who they want to represent them – real, three dimensional people, honest about their flaws who they can trust to speak for them. I can't think of a better person than the man himself to sum it up:
"Actually, I think it's quite sensible not to take yourself too seriously. The vast majority of people think there's a hell of a lot more to life than just politics. And you've got to bear that in mind – because you're actually trying to represent them."