This Week… Rogue Raids and Rainy Days!
I tell you what, this weather is not cool. This time last year was the hottest May on record but here we are stuck inside because the p*ssing rain won't stop falling. Some brave souls have made it to beer gardens and have shivered beneath umbrellas whilst raindrops drip, drip, drop into their pints. These are the best of us…
ANYWAY – this week saw the power of the people. In Pollokshields, Glasgow, the Home Office were tasked with dawn raids on the day of Eid in perhaps the most ethnically diverse area of Scotland. This, as you might imagine, did not go down well at all. In all seriousness, which jacked up officer decided that was a good idea? The result was as follows, with the detained immigrants being released and returned to their community. For once the goodies won… It's always nice to get some good news on a Friday..
Restrictions are supposed to ease again this Monday, I say this with a degree of hesitancy as Boris has decided to do his standard spontaneous Friday night conference at 5pm. If all goes well then we should soon be able to sit inside Mcdonalds and eat chicken nuggets next week. This is basically what I've been waiting for for over a year. A day in which nuggets can be dipped and dunked freely amidst the stale air of a global fast food chain. The dream…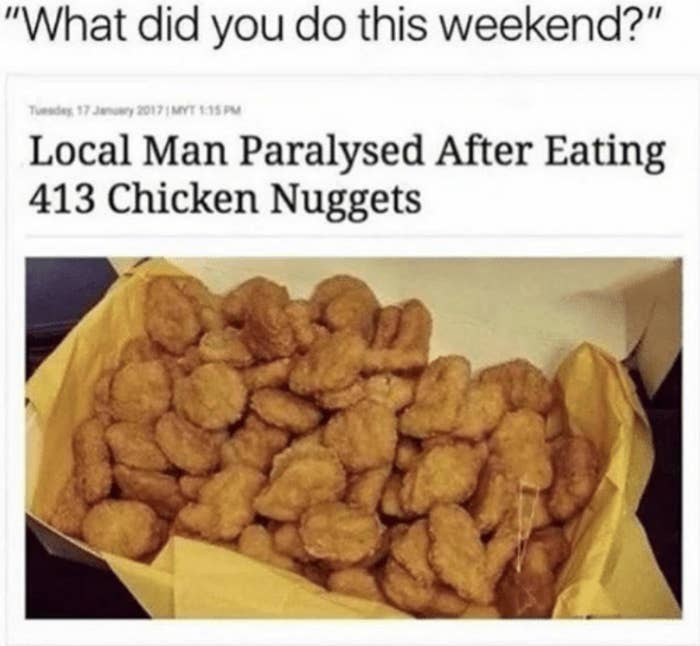 That's all your getting this week folks as it's a busy ass friday, here's the internet…