Sofie Hagen – Influences
To any of you that hark on with comments such as 'women aren't funny' or 'a woman's place is in the kitchen' or 'Ciaran, you throw like a girl', I say boo. Boo you. There are more hilarious females dominating the world of stand up comedy than ever before, comedians such as Sara Pascoe and Katherine Ryan are easily out-comedying some of the panel show old guard and showing off just how funny women can be. Sofie Hagen is one such example. The finest laugh-enducing Danish export since Carlsberg, Sofie is an award-winning comedian with an incredible, intuitive sense of timing. Just ahead of her performance at Rich Mix tomorrow night for Knock2Bag, she tells us all about what inspires her;
1. My grandmother
At her 90th birthday party she held a speech. And it was hilarious. Callbacks, punchlines, meta-comedy and puns. It had it all. My grandmother still thinks I am an impressionist because she doesn't know what stand-up is. And yet, she managed to do a tight fifteen and got several applause breaks.
2. Ellen Degeneres
It's really corny but at the end of one of her one-man-shows, during a Q&A, a woman stands up and starts crying as she's telling Ellen that she gave her the courage to come out. I weep every time I watch that and it inspires me to make comedy that can make lesbians cry.
3. My dad
I probably wouldn't have become a comedian if it wasn't for my dad. He left when I was a kid, which really made me crave the love and attention of others.
4. Simon Amstell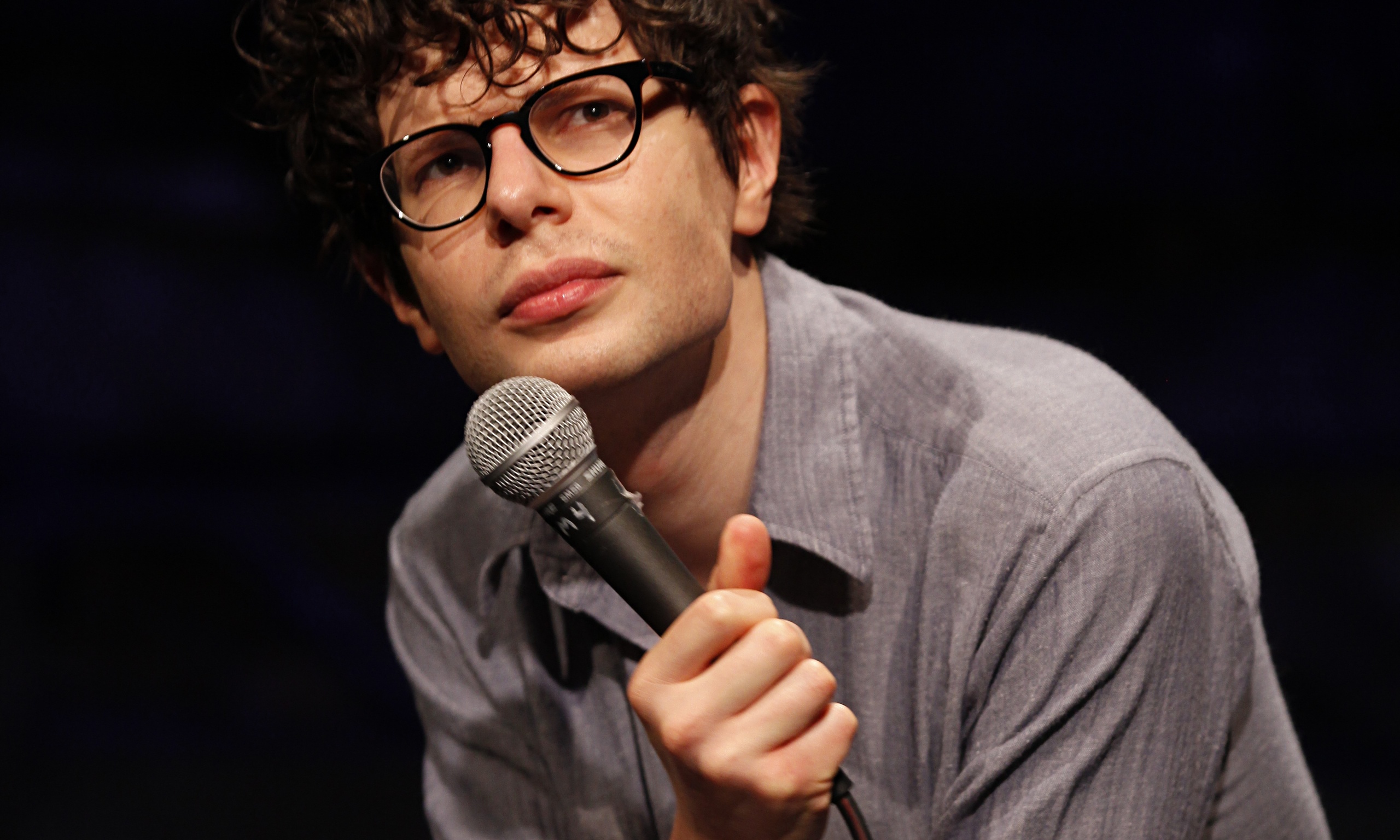 I love comedy where the audience are sometimes in doubt about whether to feel sorry for you or laugh. I like brutal honesty. I feel like Simon Amstell is underrated, despite his fame. The shouty, happy-go-lucky comics are easier to digest, so they become bigger. I like the underdogs who are full of pain and who talk about it.
5. WTF Podcast / ComComPodcast
The two main comedy podcasts I listen to are Marc Maron's WTF podcast and Stuart Goldsmith's Comedians' Comedian podcast. They inspired me to make my own comedy podcast (What's that? I have a podcast? Yes indeed!) called Comedians Telling Stuff, where I have great comedians share their road stories with me. Why not have a listen?
6. Westlife
Nobody thought that they'd still be together, they all thought they'd fall to the floor. No matter the fight, they'll survive any weather, they'll prove them wrong, keep singing forever.
7. The Ark
People have a tendency to divide comedy into two groups: mainstream club comedy and important, pretentious niche comedy. One is for simpletons and the other is for clever-clever people. I love the Swedish band The Ark. It's a Swedish Glam Rock band, but they sing about gay rights, solitude and deep pain. It's both mainstream and meaningful. I would love to be the The Ark of comedy. I need more glitter though.
8. Bobby Mair
When I first came to London I was moaning about how awesome it was. Bobby Mair was the comedian who told me to get my act together and just move here. I told him it was a big step. He said he'd moved here from Canada. I thought "Good point!" and moved here. Bobby is so great. I love him.
---
See Sofie Hagen, Daniel Simonsen and more at the Knock2Bag Comedy Night at Rich Mix on Saturday night, grab your tickets here.