Win Tickets To Fabric This Saturday.
We've got three pairs of tickets to give away for this Saturday's fabric with Mr C, No Regular Play, 2020 Soundsystem, DeWalter and more. To be in with a chance of winning, simply email comps@theransomonte.co.uk with subject line 'Get me in to play at fabric'.
Date: Saturday, 14th July 2012
Venue: fabric, 77a Charterhouse Street, London, EC1M 3HN
Time: 23:00 – 08:00
Tickets: £19 advanced
Line-up:
Room 1
Craig Richards
Superfreq:
Mr C
No Regular Play Live
Dollz At Play
Room 2
Terry Francis
2020 Soundsystem Live
Richy Ahmed
Room 3
HAUNT MUSIC
Mike Shannon
The Mole
Dewalta Live
And to get you all in the mood, here's an extract from fabric's blog with rather fabulous mix and interview with DeWalta.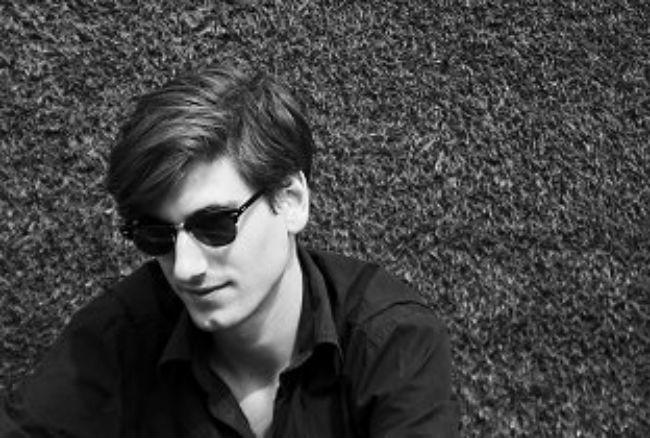 This Saturday Berlin's Haunt Music take on Room Three, hoping to deliver a diverse snapshot of the best and brightest in today's electronic music. With a label roster that boasts artists like Akufen, Mike Shannon, Guillaume & les Coutu Dumonts all working under numerous guises and a lineup on the night that features Cynosure boss Mike Shannon, Wagon Repair's The Mole and the Berlin based DeWalta performing live, we're more than sure they've put together something that's pure gold and that'll work as the perfect representation of the label's contemporary techno, percussion-heavy house beats and jazz infused elements.
Steadily rising in profile since 2007, David Koch (aka DeWalta) has transferred his talents from his conservatory jazz studies at the Hans Eissler Music College to reposition himself in the thrill of Berlin's burgeoning underground techno and house scene – ramping up releases on heavyweight imprints like Vakant, KalkPets/KaraokeKalk, Salon, Cynosure and his own Meander imprint. Last month he released one of the most beautiful albums of the year with his debut LP, Wander, and as he puts the finishing touches on his live set for this Saturday, we couldn't wait to speak more on the success of his long player on Haunt Music, as well as his deepest inspirations and promising plans for the future.
For your listening pleasure, DeWalta has also generously presented us with a recording from when he played at The Wagon Repair vs. Cynosure Off-Sonar Party at Moog Club in Barcelona last month…
DOWNLOAD: DeWalta at Off-Sonar
For those who may not already know your work, can you introduce yourself to our readers?
Hello, I am David Koch – DeWalta. Some of you might know me from releases on labels such as Vakant, Meander, KalkPets/KaraokeKalk, Salon, Cynosure and now Haunt. I guess I am a fairly new kid on the block in terms of electronic music, although I have been producing and putting out records since early 2007.
When did you first start taking an interest in music?
I have been very interested in sounds, music, rhythms etc since I was a young kid, making sort of beat-boxing sounds and driving everyone crazy around me. Then at six years old, I was convincing my parents to help me learn to play the huge French horn, half my body size. Then other instruments followed as a young teenager, I've always been very into music and I remember deciding to become a musician when I was about 10 years old. Obviously way too early maybe and certainly not knowing, what that means – but here I am.
You originally set out as a jazz musician, how did you come to incorporate electronic music into your production?
Well, first I was in to doing something other than interpreting existing classical or jazz music. So I kind of turned away from conventional music I was studying in school, university/ conservatory by producing electronic music. So it was kind of a fusion of existing music in my life and new things that had to happen. I've always been interested in HipHop in my early years and when I moved to Berlin at the age of fifteen, electronic music completely caught me.
You've said places rather than other music influences you, what have been the most inspiring places you've visited and why?
Well, I guess both, music and things, people and places influence and inspire me. Certainly the desert in Chile or the woods and the sky in Canada have influenced me. For example being able to play on a very remote festival in Canada, right by the ocean and in the woods, has given me a great view on how electronic music is lived. Why have I traveled? Partly because of curiosity and the urge to travel in the early days and now because I get booked in great placed in the world. I love my job.
How did you come to choose Haunt Music as the label to release your debut album?
I´ve always been very close to Haunt, the people behind it and I´ve always loved the idea of starting a label, that's especially related and around recorded acoustic music material without leaving the focus on the floor. So we went into the studio with a bunch of jazz musicians, recorded material and shared it in a close circle of electronic music producer- friends to remix and rework that material – out came records like "Surrender" with Mike Shannon and Guillaume Coutu Dumonts. So Haunt has just the right approach to Jazz and electronic music.
Since my own label Meander doesn't have the capacity for bigger projects such as albums and since Haunt signed a deal with k7 it made most sense for me to do it there in order to reach enough and the right people in the world.
Can you tell us a bit about the record, when and where was it made, what ideas influenced it?
I´ve mentioned in other interviews already, that especially this record contains material from very different phases and times of my life. Some of it comes from old uni-days and some from very recent productions. My intention was to leave the tight concepts behind and show a variety of styles and things I am interested in. I love conceptual art and projects though! But since it was designed as an album it made sense to try to combine different aspects in music and show a variety. Parts, such as the first track "Eagle" were written in Canada, other tracks like "Peregrine" are very Berlin for me. "Machine Soul" might be the best example of trying to blend aspects in music. Even though parts were written in different places, the mixing, engineering and most of the designing production was made in my studio in Berlin.
You've recorded a promo mix for us, can you explain how you put it together.
This mix is a recording of a DJ-set from this year and maybe the nicest party I was invited to play at. The Wagon Repair vs. Cynosure Off-Sonar Party at Moog Club Barcelona. The groove was right, the feeling in the club was amazing and my dear friends, Colin, Mathew, Mike, Dan and Patti all played amazing sets. It was a great party! I thought this would fit perfectly for the fabric blog.
What can we expect from your live set at fabric? Can you fill us in on your live set up and how you prepare your show?
I´m still working on putting the final touches together, but I will definitely be playing with analog gear as well as a computer. I´m having lots of fun in the studio right now working on the set.
What else can you look forward to from you over the coming months?
I will be touring a bit more, including places like Moscow, St. Petersburg, Paris, Berlin, Munich and more to come. Also I will hit the studio for records again and work on a project with Deadbeat, The Mole and Mike Shannnon. Soon there will be a Meander010 various compilation including Music from Ion Ludwig, Alejandro Mosso, Pikaya and myself. So DeWalta Tracks will pop up here and there in the near future.
Catch DeWalta performing live in Room Three on Saturday.