Label Love # 24: Happy Skull
Happy Skull is the Bristol-based label run by two of the city's most well-loved DJ's, The Kelly Twins. With five releases under their belt in under 18 months, the label has turned out a dizzying array of varied sounds – from the grimy techno of the first release by Systems of Desire (Kowton & Hyetal) to the cosmic R&B of the most recent release by NTS host and rising star Throwing Shade. Through these five releases, the label has demonstrated a different DNA to the majority of imprints out there today: Not afraid to take risks and actively shy away from transient fashions, Happy Skull isn't rooted to any one sound, place or time, but more about that almost intangible ingredient, the vibe.
We caught up with the twins, Sean and Dan, for a long overdue chat to get the lowdown on the label…
What was the main thing that motivated you to set up Happy Skull?
After DJing for so many years It seemed like a natural progression. Working in Idle Hands really gave us an insight in to the business side of it all, what people were buying, who the distributors were etc. Seeing Chris Farrell run Idle Hands gave us a lot of confidence to start our own thing. The main motivation however, has always been the music. That unquenchable desire to present music to people in an interesting way and to make people dance is something that is deeply ingrained within us. Happy Skull is very much an extension of that.
A year on from the label launching, what's surprised you most about the ins and outs of running a label?
The politics.
You threw your first Happy Skull party a while back with Throwing Shade and Kowton, how did it go and how regularly do you plan on putting the parties on?
Our first party was a success and exactly what we wanted it to be. A tiny sweat box, with big sound, great music and lots of dancing people. It was the first time we have seen Throwing Shade DJ and we were very impressed, she came through with a truly unique and eclectic set. We have seen Kowton play many times and he has never let us down, it was nice to see him do his thing in such an intimate space. We do have more parties in the pipeline both in Bristol and elsewhere. We set the bar pretty high with our first party, so expect something big.
(The next Happy Skull party is this Friday at Cosies in Bristol, featuring ΚΕΜΑΛ (Berceuse Heroique) and Ossia (Young Echo / Peng Sound) alongside The Kelly Twins – info here.
The Kowton remix of Throwing Shade's Chancer from her Happy Skull EP seemed to be received really well, It's great. Did the EP do well?
The EP has been out for a month or so and seems to be doing well. We feel like everything came together at the right time with this 12" and we are very happy with the overall package.
That record was your fifth release- the sound of the label is already pretty diverse – with techno, R&B and boogie all figuring in the records you've put out. Are you working towards a cohesive Happy Skull sound or are you happier to represent styles from across the spectrum forever?
I think life would be a lot easier for us both as a label and as DJs if we stuck to the one genre. However, we just don't enjoy music in that way. We have a huge amount of respect for people that do one thing and do it extremely well, it's just not in our nature to be like that. If we approached our label in that way, it would feel dishonest and not a true reflection of our tastes. I think approaching things in this way means that it will take a lot longer to establish yourself, it has been the same with our DJing but we love the freedom it gives us, we love the idea that we could play anything at any time and it wouldn't seem strange or out of place because it is what we have always done. Happy Skull is a celebration of this aesthetic and attitude.When I look back at our favourite labels over the years, none of them have released one style of music. They have always been broad and varied within what they do, constantly evolving and moving forward but managing to retain a particular vibe or atmosphere. As a label, this is what we strive towards. We want to exist in that middle ground between underground UK labels such as Idle hands or DBA and labels such as Clone, Bunker and Mathematics. Over the next year, things are going to come full circle and I think by release ten it will all make a lot more sense.
Do you work everything out between yourselves as brothers or do you have a sounding board or two who you run music by before deciding wether to release it or not?
Generally we work it all out together, we trust each others taste and judgement completely. It is always good to get other opinions though, so we occasionally play tracks to Chris Farrell, Semtek and Kowton. We know we will always get honest feedback from those guys.
Tell us about the logo and artwork – the repeating skull on different colourways for each record is nice and collectable. Who's behind the artwork and do you envisage yourself moving into full colour sleeves in future?
Our artwork is done by a very talented designer called Anina Yates with whom we work very closely. Although simple and understated, both the logo and artwork are very considered and something we talked about a lot when starting the label. We wanted a logo that didn't carry any cultural baggage, something androgynous, an empty vessel to which people can bring there own meaning. I think she achieved that perfectly.Again drawing influence from our favourite labels, we decided to keep things uniform with the artwork. We thought it would be interesting to retain the basic framework but change the colour and texture to fit the vibe and mood of the release. We think starting with something basic and establishing a distinctive style very early on will allow us a lot more scope to do more later down the line. We know that Anina is keen to do more, so watch this space.
Do you see Happy Skull as a platform for singles and Ep's exclusively or do you envisage moving into the world of albums and v/a comps in the future?
Most definitely, we have been sent a few demos by artists that we could easily do albums with. We don't want to force it though. We would want it to happen organically, when the time is right. From chatting to people who have put out albums we know that it is a completely different beast and has to be approached in a different way, it's all about being ready to take on that challenge.
Are you jaded yet?!
As long as there is next level music in the world, we will never be jaded. When everything gets a bit on top, we always try and remember why we got in to this game in the first place. The music is the most important thing to us and always will be. Everything else around it comes second.
If you could release one record from the history of recorded music on Happy Skull, what would it be and why?
Rhythm is Rhythm – 'Strings of Life' Every time we listen to this record we are moved by its epic-ness. It transcends mere dance music, it is a symphony and the epitome of hi-tech soul. We would blow our lids if someone sent us this.
Describe the label in 5…
Words:
DYSTOPIA
UTOPIA
UNPREDICTABLE
SPACEWHALE
GRAFT
Pictures: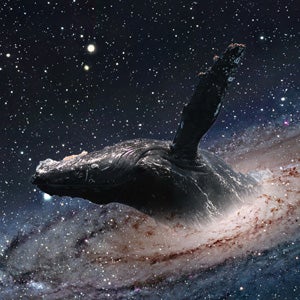 Finally, What's coming up in the near future on Happy Skull?
More releases. Some by new UK artists and others by old European artists plus some stateside business. You will have to wait and see, we don't like to give too much away.
---
For more information about Happy Skull, check them out on Twitter, Soundcloud and Facebook.