Steve Hazard: The 'Monday Is Okay' Mix
Sometimes a chance encounter has the ability to impact ones course, Music can be introductory, enlightening and a signal of friendship. A spontaneous email led to our introduction to Steve Hazard who then proceeded to share with us an other worldly assortment of sounds which he had recorded and posted for leisure online.
He mixes a stunning blend of abstract electronics alongside beautiful soundscapes, warm enchanting eclecticism and all that exists between. He describes the mix below…
"This deep mix of Ash Ra Tempel, Vangelis, Leon Vynehall, Laraaji, Baaba Mal, Don Cherry and Pulusha was inspired by a chance visit to an abandoned Ashram in Rishikesh, Northern India, in the Valley of the Saints at the foothills of the Himalayas. In 1968 The Beatles had been here attending an advanced Transcendental Meditation training session with Maharishi Mahesh Yogi. As we explored the site we found small Deep Meditation caves and realised that this was where the Beatles wrote their acid opus, the White Album. Here on the banks of the Ganga, we had crossed a powerful psychedelic ley line."
Listen below:
---
Please introduce yourself…
My name is Steve Hazard, a DJ/producer living in the Spanish mountains, originally from London.
Who are you, where are you and what are you?
Working in my studio in the Spanish campo, producing music, mixes and psychedelic parties as The Tribe of Love. Last year I attended a 5 day silent retreat hosted by my friends from dharmatechno.org, some of whom were the original members of Spiral Tribe. After years of partying and sometimes experiencing spiritual connections on the dance floor this is what came next, 5 day silent retreats, deep meditation and finally after five days of silence, no mobiles, no internet, no books a five hour set from 69db building from the sounds of nature into full on Techno. It was a very powerful experience, musically for me a game changer. I am going again in May, highly recommended.
If it were a food what would it be?
Fresh ripe Mango.
What would be the ideal setting to listen to the mix?
Meditating on the banks of the Ganges in Rishikesh, India, sun beating down, all life buzzing around you and a deep sense of calm from the majesty of your surroundings.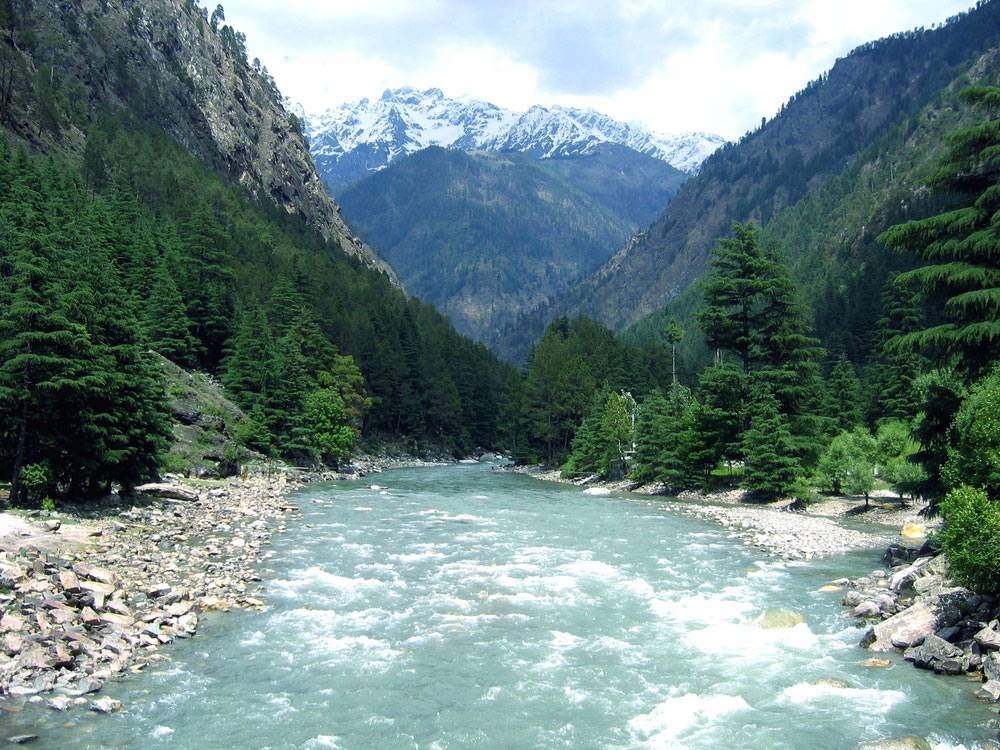 What should we be wearing?
Bright colourful loose fit clothes.
Where was it recorded?
December 2016, just after I returned from India, inspiration in full flow!
Are you on the same wavelength as the boomtown rats or do you actually like Mondays?
Mondays, generally a day of recovery from the weekends shenanigans, today being no different. I am grateful for every single Monday I get to live. As for the Boomtown Rats, I think Mr Geldof is an amazing person simply for getting off his arse and taking action to try to help the good people of Ethiopia. It virtually ended his musical career yet he held true to his principals regardless of the personal consequences, top man.
Who got you hooked on electronic music?
I was a bass player in a band in January 1988 and was in a studio in Berwick Street Soho recording through the night. In the morning the guy whose studio it was turned up having just come from one of the first acid house parties in London. He was evangelical, we were like "Acid what" ? The next weekend I went with him and it was a game changer. The music was just incredible, we ditched the guitars and set up a home studio and started to make electronic music.
Who would you say are your biggest influences and what are you hoping to achieve with your music?
Off the top of my head Adrian Sherwood, Don Cherry, King Tubby, Pharaoh Sanders, Conny Plank productions. My intention with my mixes is to make sound journeys for psychedelics, I am working on a series of 12 mixes (of which this is the first) that when put together will provide a soundtrack for a journey inwards.
What were your original aspirations as musicians and how do you think you're shaping up?
To be heard, to inspire others and to move people emotionally through music. Very well!
---