Based in South London, Kit Grill is a producer, label boss and radio host on NTS. Since 2013 he has run his own imprint, Primary Colours, which has acted as an outlet for his own music and that of a few friends.
He tends to create material which sits somewhere between the fringes of balearic, ambient, krautrock and downtempo. It nods to pioneers of the infamous 'fourth age' but remains very much rooted in the present and future of electronic music.
His radio show also acts as an outlet in which to showcase music which has inspired and influenced him - the material featured is often broad, eclectic and highly listenable. This mix shares a close likeness.
Listen and read the interview below:
1. Please introduce yourself…
Hello, I'm Kit and based in South London. I produce music, host a monthly NTS Radio show and create artwork and videos for my records.

2. Who are you, where are you and what are you?
All of the above

3. What does your music sound like? Can you draw what you think it sounds like for us (an image from the old internet is acceptable)?
Currently, the cover of my recent album, Ride.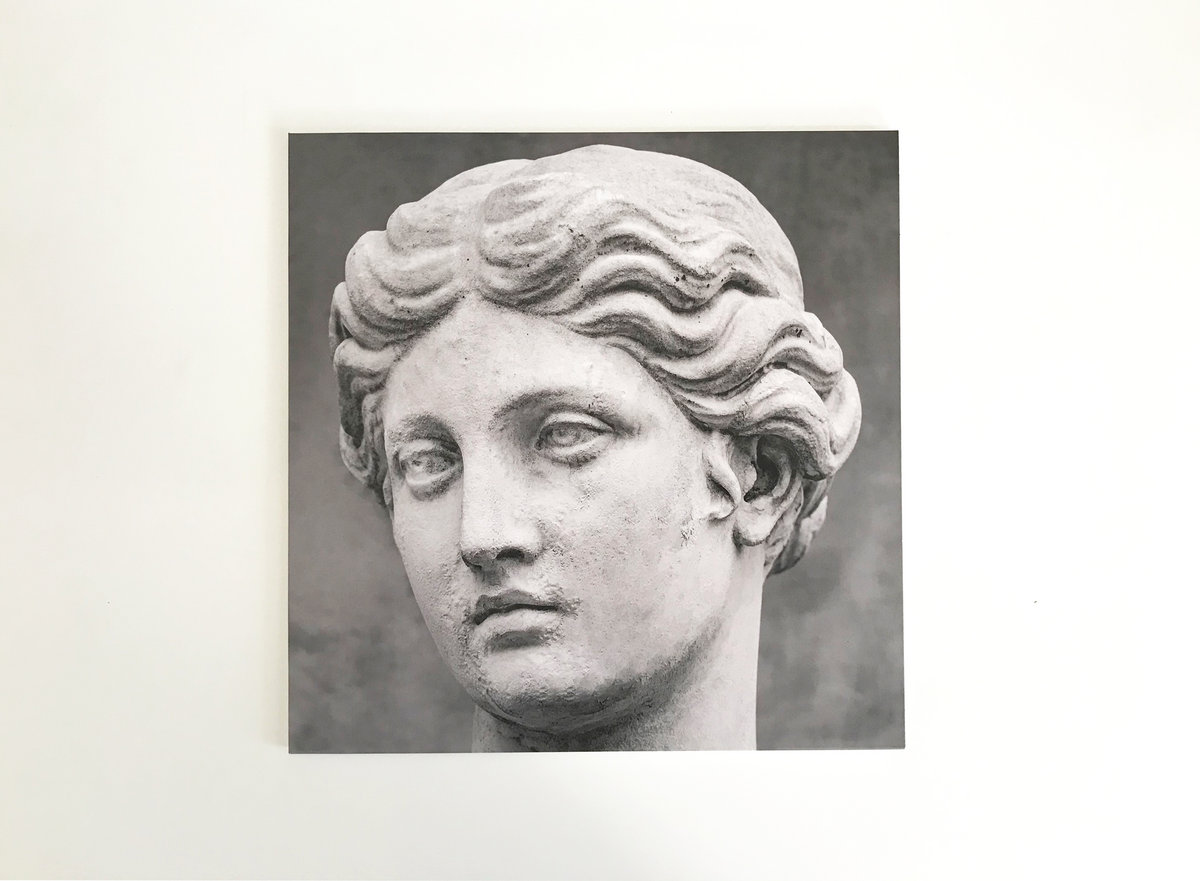 4. Where was the mix recorded?
At home in the kitchen through Audition on a Friday afternoon (I don't have my normal setup at moment). The mix also includes music I haven't played on my monthly NTS show.

5. What would be the ideal setting to listen to the mix?
Cooking, thinking, creating, reading, resting etc. It's a relaxing unobtrusive mix that's good to have in the background.

6. What should we be wearing?
Something comfortable ideally

7. What would be your dream setting to record a mix: Location/system/format?
I think it would have to be a sunny day at the James Turrell Roden Crater in Arizona (Me and my girlfriend drove there 3 years ago but it wasn't open and we nearly got lost in the desert.) I'd play ambient / field recording music to match the artworks / landscape out there on some big speakers.

8. Which track in the mix is your current favourite?
I just discovered William Tyler, so it would have to be his track Four Corners. It reminds me of Durutti Column.

9. What's your favourite recorded mix of all time?
Hard to say favourite of all my time but i'd have to say some of the mixes from 2008/2009 on Beats In Space, it was when I first started digging deeper into music.

10. If you could go back to back with any DJ from throughout history, who would it be and why?
I'm not sure which DJ, but it would have to be a night at Plastic People. I heard so many different types of music there and everything sounded incredible through their system.

11. What was your first DJ set up at home and what is it now?
Was - 2 technics, a gemini mixer and my older brothers speakers. Now - 2 technics 1210s & mixer, Cambridge audio amp / speakers.

12. What's more important, the track you start on or the track you end on?
Last track

13. What were the first and last records you bought?
The first records I bought when I was 12/13 were The Pharcyde LabCabinCalifornia and Prodigy - Fat Of The Land and the last record I bought was Act of Tenderness by Cindy Lee.

14. If this mix was an edible thing, what would it taste like?
A bottle of Modelo around 6pm midsummer.

15. If it was an animal what would it be?
A bison grazing in the prairies.

16. One record in your collection that is impossible to mix into anything?
After doing mixes for NTS Radio for years I've come to realise anything can transition.

17. Upcoming in the world of…
I have a new EP called Window Shopping coming out on April 9th featuring 4 new wave / industrial tracks.

18. Anything else we need to discuss?
I've also just finished work on another 2 albums - the 1st one is just ambient and the 2nd is more dancey / new wave. It was helpful to make them at the same time and go between 2 different intentions for each album. Now that a solution to Covid is drawing closer too, I'm looking forward to enjoying things we took for granted before.
Follow Kit Grill on Instagram HERE.
Enjoy this article? Want more?
You can support Ransom Note and independent journalism through our Patreon campaign now.
Become a friend of Ransom Note